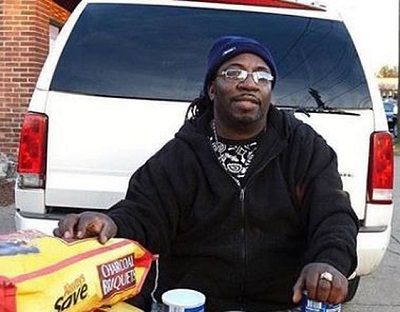 Louisville Mayor Greg Fischer has fired Louisville Metro Police Department Chief Steve Conrad.
Fischer took the action after it was determined that officers who shot restaurant owner David McAtee, 53, early Monday morning did not have their body cameras on.
"The lack of institutional failure will not be tolerated," Fischer said as he announced Conrad's dismissal. Deputy Chief Robert Schroeder will serve as interim police chief.
McAtee, who owned Yaya's BBQ Shack, was shot and killed as he worked at his barbecue stand. Police and the National Guard were dispatched to Dino's Food Mart at about 12:15 Monday morning at the intersection of 26th Street and West Broadway, not far from McAtee's stand, after a large crowd gathered.
The two Louisville officers involved in the shooting of McAtee, Katie Crews and Austin Allen, have been placed on administrative reassignment, per department protocol.
A Louisville Metro Police spokesperson told news outlets Monday afternoon that in addition to the two Louisville officers firing their weapons, two National Guardsmen also discharged weapons after shots were fired from the crowd of people they were sent to disperse.
McAtee's shooting is being investigated by Kentucky State Police, according to media reports.
Sunday marked the fourth day demonstrators took to the streets of Louisville protesting the killing Breonna Taylor, a 26-year-old EMT, as Louisville police served a no-knock warrant at her home about three months ago.
No body cameras were operational during the incident that left Taylor dead.
Conrad announced last month that he would retire at the end of June.
Fischer said the city's 9:00 p.m. curfew, instituted over the weekend, will continue until June 8.
(Photo: David McAtee, courtesy of WAVE3.com)
By Ken Howlett, News Director
Contact Ken at ken@k105.com