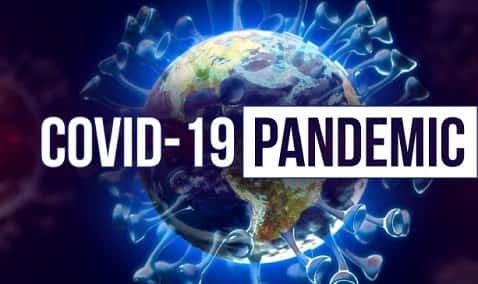 The Grayson County Health Department announced that two new cases of coronavirus (COVID-19) and one new death have been confirmed in the county since Friday.
Grayson County's COVID-19 cases now stands at 135 victims. Officials said 109 (80.7 percent) people have recovered.
The newly reported death is a 98-year-old female resident of Spring View Nursing & Rehabilitation, that facilities first COVID-19-related death. The latest victim's death marks the ninth fatality in Grayson County.
The health department said about the latest fatality, "We delayed reporting this death as we were awaiting confirmation that it was COVID-19-related."
The newly confirmed victims are a 19-year-old male and 60-year-old female.
Of the county's confirmed COVID-19 cases, 45 are residents of Grayson Nursing & Rehabilitation while 17 are staff members. Spring View Nursing & Rehabilitation has had 12 residents test positive along with three employees.
Five cases have arisen from Twin Lakes Regional Medical Center.
The Grayson County Detention Center has had 25 positive tests, 23 inmates and two staff members (one of the staff members lives in another county and is therefore counted in that county's numbers). All victims at the detention center, which has three locations, were being held in the main facility on Shaw Station Road.
By Ken Howlett, News Director
Contact Ken at ken@k105.com