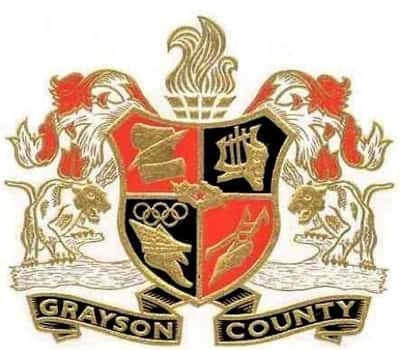 Grayson County Schools has released the final in a series of Family Feedback surveys to gain input into parent thoughts and concerns on 2020-2021 school year reopening.
Superintendent Doug Robinson strongly encourages all parents and guardians to participate in the survey, which gives families a strong voice in the reopening process, both collectively and individually for their own child or children.
"This gives every family a direct opportunity to tell us exactly what they're thinking about their own child's return to the classroom, along with student-specific concerns about the upcoming school year," he said. "That input will impact and inform everything from scheduling to safety provisions, transportation to potential childcare issues."
Survey questions cover scheduling options provided by the Kentucky Department for Education (KDE) and the Kentucky Department for Public Health (KDPH).
These include a 100 percent remote learning program, a hybrid program (combination of remote and at school classes, possibly using an alternating days schedule), or a 100 percent in-person return to school.
Family health concerns, and safety protocols, such as mask wearing and sanitization are addressed, along with transportation and childcare issues that may affect some families.
KDE and KDPH guidance have frequently evolved over the past several weeks and is expected to do so throughout each phase of Kentucky's reopening.
"We need to put a plan in place for every option in order to be ready to provide the best possible experience and outcomes for our students, their families and our staff when school starts," Robinson noted. "The results of this survey will help us do that."
The Parent Planning Survey is available at graysoncountyschools.com. Families without technology access can call the district office, 270-259-4011, or their child's school for assistance in completing the survey.
Grayson County Schools