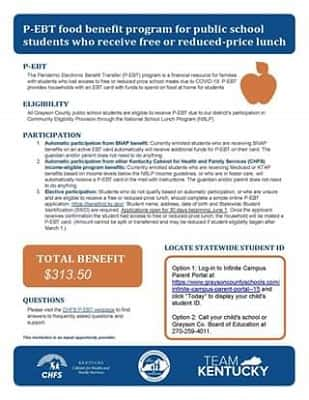 The state has extended the deadline for the Pandemic Electronic Benefits Transfer (P-EBT).
The program is a financial resource to families of students who lost access to free meals due to the COVID-19 outbreak. "P-EBT provides households with an EBT card with funds to spend on food at home for students," according to officials. The total benefit is $313.50.
All Grayson County Schools' students qualify for the program, as the deadline to apply for the benefit has been extended to July 10.
Parents/guardians will need your child's Statewide Student ID (SSID), which is available in the Infinite Campus Parent Portal, or by contacting your child's school or the Grayson County Board of Education at 270-259-4011.
Learn more about the benefit at https://bit.ly/GCSPEBT
Apply for the P-EBT benefit at https://benefind.ky.gov/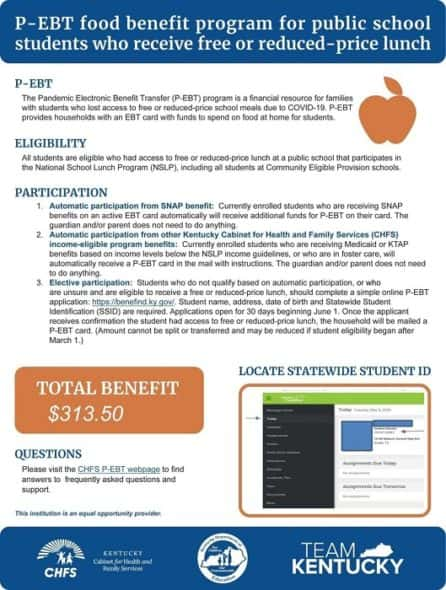 By Ken Howlett, News Director
Contact Ken at ken@k105.com