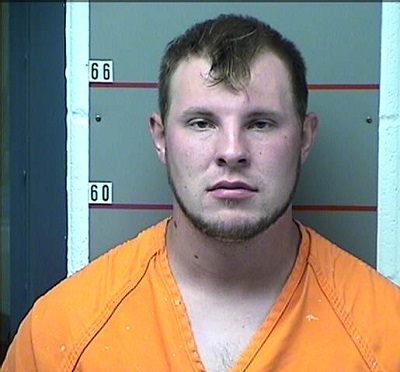 A Grayson County man has been arrested after assaulting a woman and trying to flee the area with the couple's infant.
Thursday night at approximately 8:15, the Grayson County Sheriff's Office was dispatched to a physical domestic disturbance in the 5000 block of St. Paul Road. Police were told a mother and her four-month-old baby had been physically assaulted by 22-year-old Trenton D. Powell, the baby's father.
After assaulting the mother, who was transported to Twin Lakes Regional Medical Center for treatment of her injuries, Powell fled the area with the baby in a Silver Dodge Charger. Initially, authorities were told Powell and the baby may be driving to Russellville, where Powell and the female had recently moved from. Police were also informed that Powell was in possession of a handgun.
(Deputy Jason Luedke responded to the site of the assault and requested an ambulance for the victim.)
Authorities, including Grayson County Central Dispatch, monitored Powell's movements as he entered Breckinridge County before reentering Grayson County on Hwy 259.
About an hour after receiving the initial alert, Grayson County Sgt. Fred Norder, after being told by dispatch that Powell was likely traveling south on Hwy 259, observed the Charger in the 5000 block of Brandenburg Road, near Holly Baptist Church, where the sergeant conducted a traffic stop.
Upon making contact with Powell and the infant, Norder noticed that the baby, while sitting in a car seat, was not strapped into the car seat and the car seat was not strapped into the car.w
Additionally, Powell alerted Norder that he had a handgun in the glove box, which Norder seized.
Powell was arrested and charged with two counts of fourth-degree assault (domestic violence, child abuse), endangering the welfare of a minor, third-degree terroristic threatening, intimidating a participant in the legal process, driving on a suspended or revoked driver's license along with non-moving violations.
The baby was transported by Norder to Twin Lakes Regional Medical Center for evaluation.
Assisting Norder at the scene were Deputy Andy Vincent and Constable Mark Stanton.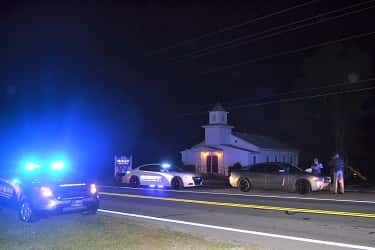 By Ken Howlett, News Director
Contact Ken at ken@k105.com