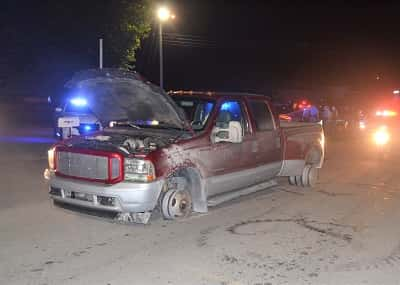 A DUI traffic stop in Vine Grove spurred a police chase that ended on Lee Avenue, in Leitchfield.
Thursday night at 1:45, Grayson County Central Dispatch notified local law enforcement that a pursuit in Hardin County involving the Hardin County Sheriff's Office and Kentucky State Police was about to enter Grayson County on Elizabethtown Road.
The Grayson County Sheriff's Office and Leitchfield Police Department responded to the Elizabethtown Road area as dispatch continued to update law enforcement on the location of the pursuit.
About five minutes after the initial alert, the chase entered Grayson County as the fleeing Ford F250, being driven by 22-year-old Dylon L. Tindle, of New Albany, Indiana, continued driving exceedingly dangerously, as the truck would intermittently enter the opposite lane of traffic for long stretches of time, nearly hitting at least three oncoming cars, according to a Hardin County deputy.
The truck continued west on Elizabethtown Road, through Big Clifty and Clarkson, where Grayson County Sgt. Fred Norder and later, LPD Officer Tim Moutardier, joined the pursuit
Kentucky State Police set up spike strips at the intersection of Elizabethtown Road and Shaw Station Road, resulting in two of the truck's tires being flattened (Tindle also ran over spike strips before entering Grayson Co., flattening one tire). The pursuit, though continued into Leitchfield, with Tindle turning right onto Lee Avenue (across the street from GC Middle School) and stopping.
Tindle was arrested without further incident. During the initial investigation, police determined that Tindle was not only under the influence, but also driving a stolen truck. He additionally told police he had a warrant for his arrest.
He was lodged in the Hardin County Detention Center.
Tindle faces multiple felony wanton endangerment counts, as well as charges for receiving stolen property (over $10,000), DUI (aggravating circumstances), fleeing or evading police, first-degree criminal mischief, tampering with physical evidence, reckless driving, promoting contraband, possession of marijuana, and driving on a suspended or revoked license.
In addition to Norder and Moutardier assisting the Hardin County Sheriff's Office and Troopers during the pursuit, LPD Office Chance Anthony assisted at the scene.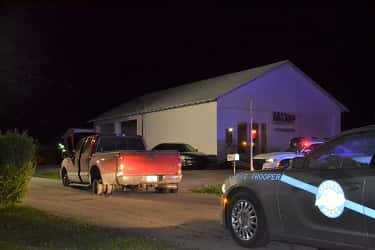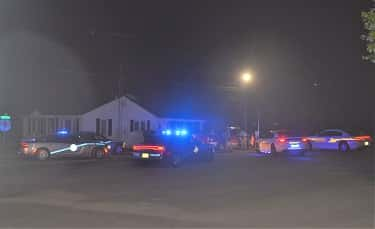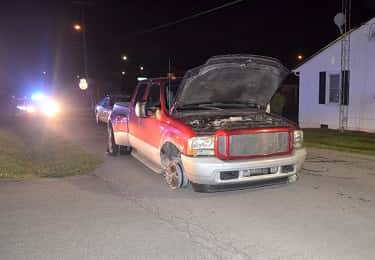 By Ken Howlett, News Director
Contact Ken at ken@k105.com