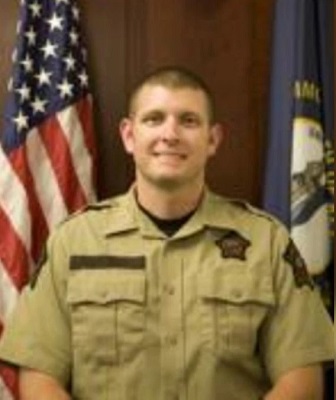 A Mercer County deputy has risked his life to save a woman and infant who were in a runaway vehicle.
According to the Mercer County Sheriff's Office, on Monday afternoon at approximately 1:00, "the Harrodsburg 911 Center received a call from a motorist that her vehicle had malfunctioned and she was now speeding with no way to stop her vehicle."
Deputy Wes Gaddis and Sheriff Ernie Kelty responded to the call, with Gaddis speeding past the woman's vehicle and "positioning himself in a way that the out of control vehicle struck Gaddis in the rear of his cruiser," Kelty said.
The deputy was able to bring the runaway vehicle to a stop just prior to it entering the busy Hwy 127/bypass intersection near Harrodsburg.
No injuries occurred and there was minimal damage to both vehicles.
"Everyone involved did an excellent job to bring this situation to an end without injuries," the sheriff said. "The operator for remaining calm and listening to instruction, Deputy Gaddis for putting his life on the line and the dispatchers for doing a great job."
By Ken Howlett, News Director
Contact Ken at ken@k105.com