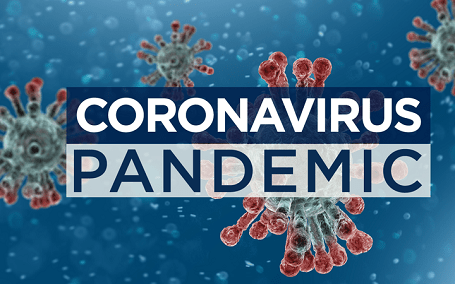 At his coronavirus (COVID-19) briefing on Monday, Gov. Andy Beshear reported fewer than 120 new cases of the virus were diagnosed in Kentucky over the previous 24 hours.
The governor announced 117 new cases of COVID-19, increasing the number of confirmed cases in Kentucky to 15,347.
Beshear noted that one new case is from Robertson County, resulting in all 120 of Kentucky's counties now having logged at least one coronavirus case.
"This confirms what we've been saying for weeks: This disease is everywhere and because of that we need all Kentuckians to practice social distancing and wear masks to keep each other safe," Beshear said. "While we might see fewer cases in some areas right now, we know cases can spike quickly if we're not careful."
Two new deaths were also reported Monday, raising the total to 560 (3.6 percent fatality rate) Kentuckians lost to the virus.
The deaths reported Monday include a 67-year-old woman and an 83-year-old man, both from Jefferson County.
Since the beginning of the pandemic, 2,603 (17 percent) patients have been hospitalized, with 387 victims currently in a hospital. To date, 1,009 (6.6 percent) people have been treated in ICU, with 72 patients currently in intensive care.
Officials said at least 3,939 (25.7 percent) people have recovered from the virus, while 394,773 tests have been conducted in Kentucky.
By Ken Howlett, News Director
Contact Ken at ken@k105.com