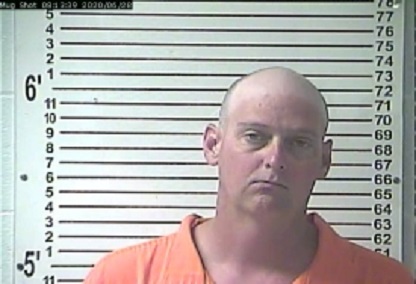 A Sonora man has been jailed after shooting a vehicle containing three people in the parking lot of the Glendale McDonald's.
Kentucky State Police arrested 41-year-old Russell Ashley Saturday night and charged him with three counts of felony wanton endangerment after he fired two shots into a parked vehicle at the combination McDonald's/Pilot truck stop in Glendale.
Following the shooting, Ashley drove to his home. No one was struck by the gunfire, but bullet holes were found on the vehicle's front passenger door and mirror, according to a report by The News-Enterprise.
Ashley was identified by surveillance footage that captured the incident and arrested at his residence.
While talking with troopers, Ashley said the three people he shot at were making fun of him as he walked to his vehicle. He claimed he brandished his pistol and shot it toward the ground.
He is lodged in the Hardin County Detention Center on a $10,000 cash bond.
By Ken Howlett, News Director
Contact Ken at ken@k105.com