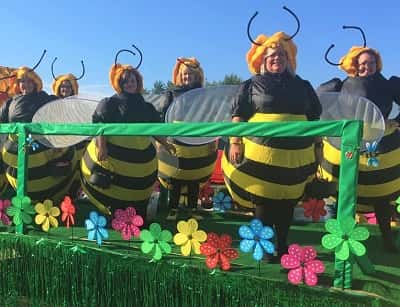 The annual Clarkson Honeyfest has been cancelled due to the coronavirus (COVID-19) pandemic.
A few weeks ago, Clarkson Mayor Bonnie Henderson and city commissioners discussed the possibilities of hosting the popular event, held in the last week of September. The consensus at that time was to take a wait-and-see attitude, with the decision on when (and if) to host the event dependent on when and if school returns to session in the fall. Government COVID-10 executive orders and mandates were also to be taken into consideration.
But in a post on the organization's Facebook page on Tuesday, the Honeyfest Committee said it has decided to cancel the event.
Upon making the announcement, the committee said, "We are very sad to make this decision. Safety Guidelines would be hard to follow."
By Ken Howlett, News Director
Contact Ken at ken@k105.com