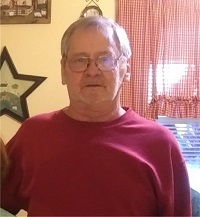 Donnie Skaggs, age 73, of Clarkson, passed away, Sunday, July 5, 2020, at Greenview Hospital in Bowling Green.
He was born January 7, 1947, to the late Raymond and Odessa Beeler Skaggs. He was also preceded in death by a sister, Patricia Ann Skaggs.
He is survived by a daughter, Tara Skaggs; a son, David Skaggs; a granddaughter, Emma Clarie Skaggs; two brothers, Jimmy and Charles Skaggs and two sisters, Shirley Logsdon and Darlene Peters.
Funeral services will be held at 11 AM, Wednesday, July 8, 2020, at Rogers-Oller Funeral Home with Bro. Arnold Moon officiating. Burial will follow in the Clarkson Cemetery.
Visitation will be from 4 to 8 PM, Tuesday and after 9 AM, Wednesday at the funeral home.
In accordance with government regulations, we ask that you please wear a mask or face covering. We also have to limit the number of people who can be in the facility at a time and request that you practice the 6 feet social distance recommendations