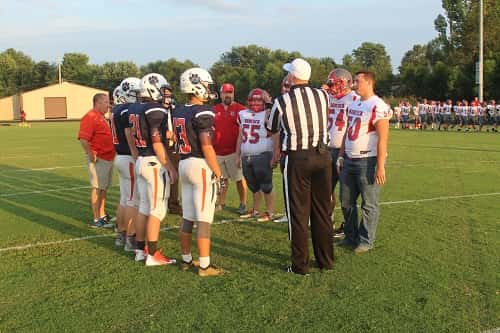 In their first meeting since the end of May, the Kentucky High School Athletic Association Board of Control voted to table further discussions on competition until a future meeting.
While an official decision is being tabled, commissioner Julian Tackett said, "We are going to participate in athletics and activities this fall. We just don't know what it is going to look like."
He added, "We are focusing on the seven fall sports, but that doesn't mean that they are all going to start at the same time."
The board did make the decision to allow for golf to begin participating in competitions on their regular start date of July 31st. Teams will have to follow guidelines sent down by the Kentucky Department of Health.
For the other fall sports like football, volleyball, soccer, and cross country, the KHSAA made the decision to continue the same requirements that have been in place and extend that deadline to August 2nd. Tackett said, "Bottom line is what they're doing on the 12th, they can do on the 13th. Nothing will be different. No pads, etc."
In addition, they made a mandate that athletes are only allowed to participate in six hours of conditioning per week.
Tackett said that these requirements could be moved up or pushed back due to an ever-changing health climate.
In other business, the board of control approved membership applications for Foundation Christian Bowling Green, North Hardin Christian, Somerset Christian, and Trinity Christian.
The next meeting of the board, where a decision on competition is expected, is tentatively scheduled for the morning of Tuesday, July 28th.
By Sam Gormley, Play-By-Play Announcer/Local Sports
Reach Sam at sam@k105.com