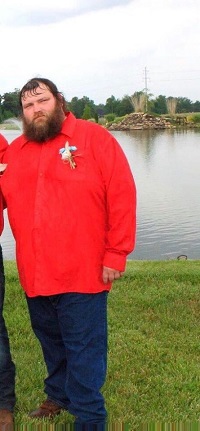 Shannon Quinn "Bub" Vincent, 37, of Brownsville passed away Thursday, July 9, 2020, at his residence.
The Edmonson County native was an electrician/handyman and a member of Midway United Missionary Baptist Church. He was a son of Roy Vincent (Candy) of Brownsville and Robin Dannette Lindsey Kingrey (Kelly) of Bowling Green, both of whom survive him. He was preceded in death by a sister, Krista Vincent; maternal grandparents, Arless Kelburn and Deloris Lindsey; and paternal grandparents, Coy and Shirley Vincent.
Visitation will be 4-8 PM Saturday at Gravil Funeral Home. Funeral services will be private with burial to take place in Sweeden Cemetery.
Also surviving are three brothers, Zachary Vincent (Whitney) of Grassland and Cody Vincent (Alyssa) and Chris Vincent both of Lindseyville; great grandmother, Elva Sanders of Sweeden; two nephews, Gabriel Vincent and Kayson Vincent; and a niece, Allison Vincent.