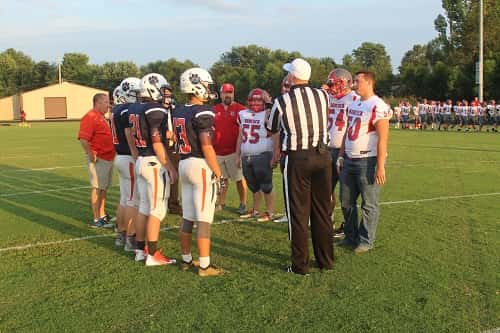 The Kentucky High School Athletic Association (KHSAA) is making decisions about the future of high school sports this fall.
In the KHSAA Board of Control meeting on Tuesday morning, the board set start dates for football, soccer, volleyball, and cross country.
For football, the first game will be September 11th with practice allowed to begin on August 24th. For Grayson County, this cancels games against Hancock, Nelson, and Edmonson Counties. The season would then start with a home game against Fort Campbell on the 11th.
The KHSAA did open the window for games to be scheduled on the team's bye week (October 2nd) and on November 6th. The first week of the playoffs is now set for November 13th and will last five weeks.
For other fall sports, limited practice will also be allowed to begin on August 24th with the first games allowed to be scheduled on Sept. 7th. This change does not affect golf as the KHSAA allowed for that sport to begin competition on July 31st.
Commissioner Julian Tackett led the event by clarifying that schools will "need to be ready to pivot at any moment… we have to be flexible."
Other business included limiting teams to no out-of-state competition unless the county directly borders the school. For example, multiple Northern Kentucky schools have games scheduled against teams in the Cincinnati area. This would allow for those to continue, but would not allow for schools to travel long distances.
The Board of Control also voted to host another meeting on August 20.
For more on Tuesday's meeting, click this link.
By Sam Gormley, Play-By-Play Announcer/Local Sports
Reach Sam at sam@k105.com