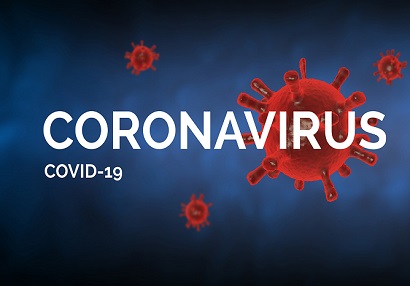 The Grayson County Health Department has released another COVID-19 update on the department's Facebook page.
Director Josh Embry reported four new cases of the virus have been diagnosed in the county since the last update on Tuesday. The new cases increase Grayson County's COVID-19 victim count to 175 since the onset of the pandemic.
There have now been six COVID-19 cases reported by the health department since Tuesday morning, and the county has had 32 new cases of the virus confirmed since Wednesday, July 8. This after only one new case of the virus was reported in the county between June 16 and July 7.
Fourteen of the cases are considered "active," the health department reports, with zero patients currently hospitalized and 150 victims recovered.
No new deaths were reported, leaving Grayson County's death toll at 11 victims.
In Tuesday's video update, Embry, after receiving questions from the public, discussed why the health department is no longer releasing the gender and age of COVID-19 victims.
"The first reason is because, unfortunately, we started to notice that people in the community – some people – took that information and they were trying to use it to find out the patients that tested positive; their names," Embry said. "And it's really no one's business on who in particular tested positive. We just need to know the numbers and the data and to see how widespread is it in the county. So, to protect the confidentiality and the safety of those patients, we stopped releasing that information. Now, we're within our legal right to do that (release age and gender of COVID-19 patients). Other counties were doing it as well, some of them continue to do it. I have chosen not to do it to protect privacy."
By Ken Howlett, News Director
Contact Ken at ken@k105.com