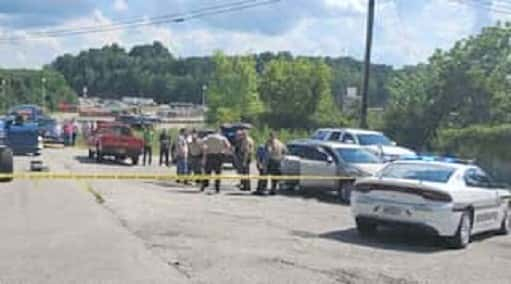 A man has been fatally shot during an apparent road rage incident in Laurel County.
Laurel County Sheriff John Root said deputies responded to the incident on Hwy 25 in southern Laurel County Wednesday afternoon at approximately 3:30.
Investigators found that it appears "words were exchanged between two drivers following an alleged incident … when the vehicles pulled off Hwy 25 onto Hanes Baker Road," police said. Authorities added that two vehicles were involved in the incident: a full-size pickup truck containing two occupants and an SUV containing three occupants.
"Allegedly the driver of the SUV exited his vehicle and a confrontation between the two drivers resulted in shots being fired from the driver of the pickup truck," Root said, "leaving the SUV's driver seriously injured from multiple gunshot wounds."
The victim, 40-year-old Jack Davis, of Barbourville, was transported to Baptist Healthcare Hospital where he was later pronounced dead.
The pickup truck driver was not injured.
Investigators recovered two semiautomatic pistols at the scene.
"Numerous individuals have been interviewed by investigators," Root stated. "Upon completion of the investigation, Lead Investigator, Laurel Sheriff's Lt. Chris Edwards, will make a presentation on this death investigation before a Laurel County Grand Jury."
(Photos courtesy of the Laurel County Sheriff's Office)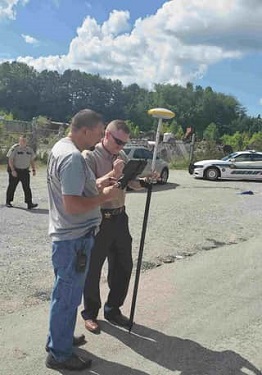 By Ken Howlett, News Director
Contact Ken at ken@k105.com