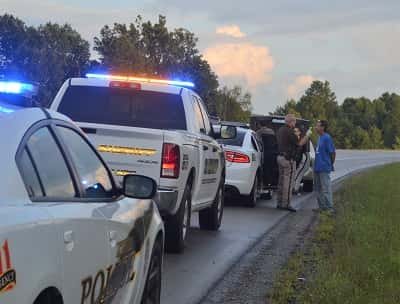 A Leitchfield man arrested Wednesday afternoon in Bullitt County on drug charges was arrested again Thursday evening on the William Thomason Byway and charged with his second DUI in two days, along with charges.
Thursday afternoon just after 5:00, Grayson County Central Dispatch received a report from a motorist that a gold Mercury Marquis was driving at excessive speeds on Brandenburg Road. Leitchfield officers and Grayson County deputies searched for the vehicle but were unable to locate.
Then, about two hours later, Grayson County Sheriff's Office Sgt. Zane Greer spotted the Mercury as it left the Walmart parking lot. He conducted a traffic stop in the 3000 block of the byway after observing the vehicle driving recklessly.
The driver, Michael A. Clemons, 55, who was arrested in Bullitt County on Wednesday, was given a field sobriety test and again arrested. He admitted to police that he had recently taken a morphine pill, along with other drugs.
During a search of the vehicle, police located several syringes, with a few of the syringes containing a brown substance that appeared to be heroin. There was not enough of the material to conduct a drug field test, though (Clemons was charged Wednesday in Bullitt County with possession of heroin).
Clemons was charged Thursday with DUI, possession of an open alcoholic beverage container in a motor vehicle, possession of drug paraphernalia, reckless driving, and non-moving violations. Two passengers, Josh Clemmons and Tammy Willoughby, were arrested and charged with public intoxication.
All three suspects were transported to the Grayson County Detention Center.
In addition to the heroin charge, Clemons on Wednesday in Bullitt County was charged with DUI, criminal mischief, tampering with physical evidence, and careless driving along with non-moving violations.
Assisting at the scene were Grayson County Deputy Rick Mehlbauer and Leitchfield Police Officer Kelsey Overton.
(Headline photo: Sgt. Zane Greer conducting a field sobriety test on Michael Clemons)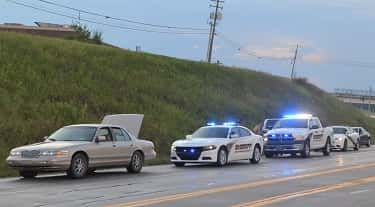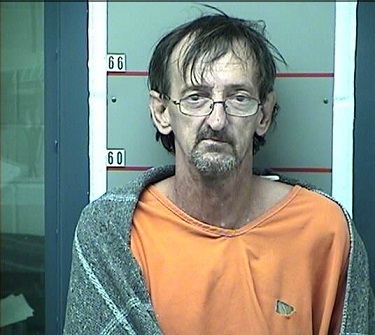 By Ken Howlett, News Director
Contact Ken at ken@k105.com