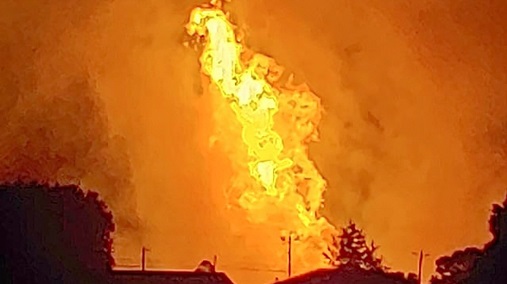 A lawsuit filed on behalf of those who were injured or who had property damaged in a fatal Kentucky pipeline explosion alleges the operator failed to maintain and repair the line.
The Lexington Herald-Leader reports the lawsuit filed Thursday by a Danville attorney lists more than 80 people affected by the blast that killed a 58-year-old woman last August near Moreland, in Lincoln County.
Killed in the massive explosion was 58-year-old Lisa D. Derringer. Five people were injured when the explosion caused multiple fires in a nearby subdivision. Five homes were destroyed, and several others damaged. Nearly 100 people were evacuated from the area.
The lawsuit accuses operator Texas Eastern Transmission LP and others of failing to properly build and maintain the line and failing to identify and correct hazardous conditions.
Enbridge told the newspaper it had no comment. An investigation by federal authorities remains ongoing.
By Ken Howlett, News Director and the Associated Press
Contact Ken at ken@k105.com