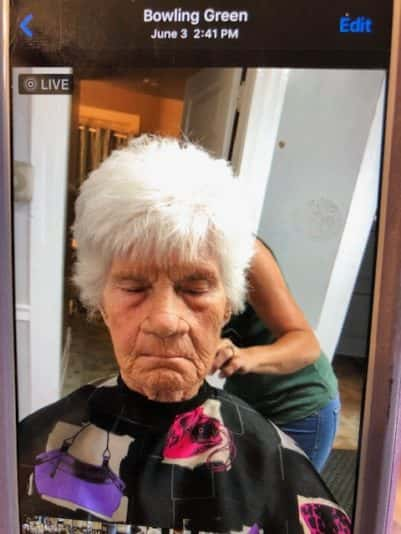 UPDATE: 12:20 pm: Mrs. Fredericks has been located safe. 
(Leitchfield, KY) – An elderly Edmonson County woman, last seen in Leitchfield, has been reported missing, according to Edmonson County Sheriff's Department.
Dorothy M. Fredericks (82) of Sunfish alerted her family that she was going grocery shopping at the Leitchfield Wal-Mart Monday evening of August 3rd.  This is the last correspondence the family had with Fredericks.  Financial transactions indicate that Fredericks was in fact at the grocery at 8:00 p.m. Monday evening, and a second transaction Tuesday morning at 7:30 a.m. traced Fredericks whereabouts to a gas station in Cecilia, KY.
At this time, no foul play is suspected; however, the family believes the elderly woman may be confused and lost.  She is driving a lime green Ford Escape with the Kentucky plate number 988 XYX.  Please contact local authorities if you see Ms. Frederick.  A Golden Alert has been issued.