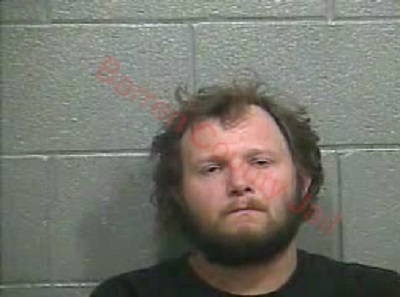 A Barren County man has been charged with murder after a DUI wreck killed a 10-year-old girl.
Kentucky State Police obtained an arrest warrant for 32-year-old Christopher M. McCoy, of Glasgow, charging him murder following a fatal wreck on May 10.
According to Kentucky State Police, at approximately 8:00 on Saturday night May 10, troopers were requested to investigate a fatal accident near the 2500 block of Coral Hill Road, about seven miles northeast of Glasgow.
KSP's investigation showed that a 2001 Chevrolet Silverado, being driven by McCoy, had been traveling east on Coral Hill Road when he lost control of the vehicle while driving out of a curve. The truck left the right side of the road, with McCoy overcorrecting, causing the Chevy to cross both lanes of traffic before again leaving the roadway and striking several trees.
McCoy's passenger, a 10-year-old girl, was pronounced dead at the scene by the Barren County Coroner's Office. State police said the girl was restrained at the time of the accident.
In addition to the murder charge, McCoy has been charged with his second DUI (aggravating circumstances). He is lodged in the Barren County Detention Center on a $75,000 cash bond.
By Ken Howlett, News Director
Contact Ken at ken@k105.com