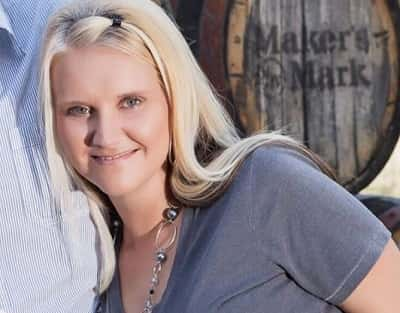 The FBI, as part of its investigation into the disappearance of Crystal Rogers, has released new details about a body found in Nelson County on July 24.
Officials said a forensic anthropologist's review of the body determined the remains are those of a woman at least 24-years-old. The woman stood between 5-foot-2 and almost 5-foot-11. Rogers was 5-foot-9, according to the FBI.
Rogers, 35, of Bardstown, has been missing since July 3, 2015. Her abandoned vehicle was found on the Bluegrass Parkway in Nelson County, with her belongings inside.
Her boyfriend, Brooks Houck, has been named a suspect in her disappearance, while his brother, former Bardstown police officer Nick Houck, was fired after it was discovered he was hindering the investigation into Rogers' disappearance during its early stages.
The remains, which were found in a densely wooded area on the Nelson-Washington County line, were sent to the FBI's laboratory in Quantico, Virginia, for analysis. The body is now undergoing DNA extraction.
The FBI took over the investigation when the remains were discovered, and on August 6, federal authorities executed a search warrant at both Houck residences, as well as the Houck family farm. Agents spent over nine hours searching the respective locations.
"Today, FBI Louisville announces it is now the lead investigative agency on the Crystal Rogers case and is working with several federal, state and local partners to include the Internal Revenue Service, the Kentucky State Police, and the United States Attorney's Office," the FBI said in a press release. "By utilizing federal resources and expertise and by bringing a fresh perspective to the case, those responsible for Crystal's disappearance will be brought to justice."
A few days after searching the various Houck properties, the FBI asked the public for help identifying the drivers of three vehicles spotted on surveillance videos near areas of interest. Then, on Wednesday night, FBI agents could be seen canvassing Bardstown's Creek Chase neighborhood, where Brooks Houck resides. Agents also searched a storage unit belonging to Rogers.
The FBI said as part of the investigation, "more than 150 state and federal law enforcement officers began executing nine federal search warrants and will be conducting more than 50 interviews in Bardstown," reported Forrest Berkshire of the Kentucky Standard.
The FBI has created a website, crystalrogerstaskforce.com, to serve as the official source of information from law enforcement. A $25,000 reward is being offered in the case.
By Ken Howlett, News Director
Contact Ken at ken@k105.com