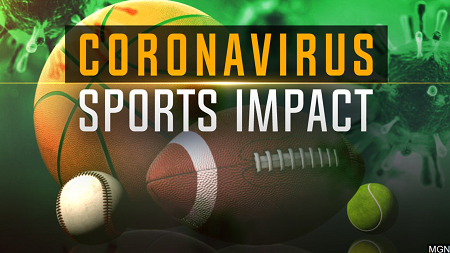 The Grayson County High School girls soccer team is currently in quarantine after a player tested positive for COVID-19.
The team was scheduled to open the regular season on Monday against Breckinridge County, but GCHS Athletic Director Jason Kinkade says that they have canceled all games until September 14.
The Lady Cougars have officially been able to practice since August 24 but weren't allowed to participate in games until September 7.
In a statement provided to K105, Grayson County Schools Superintendent Doug Robinson said that "an athletic team" at the high school had a positive case.
At this time, five students at Grayson County High School have active COVID-19 cases.
Other fall sports at the high school including boys soccer, volleyball, football, and cross country have not been directly impacted by the shutdown.
K105 will have more on this story as it becomes available.
By Sam Gormley, Play-By-Play Announcer/Local Sports
Reach Sam at sam@k105.com
A previous edition of this article stated that a source had said the boys soccer team was forced to miss practice due to this. This has been now been found to be false. The above story is now correct.