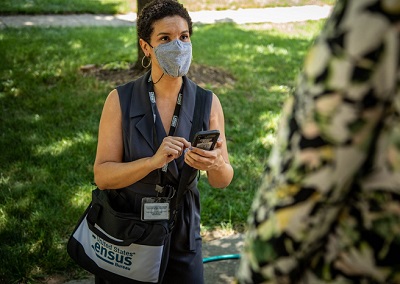 Grayson County Sheriff Norman Chaffins is reminding residents that U.S. Census Bureau workers will be in the county until the end of September.
"The United States Census Bureau will be in our area until at least September 30," Chaffins said. "All workers are required to carry and show their official I.D.'s."
Chaffins then urged citizens to participate in the census, as the survey can result in key funding for city and county governments.
"The census is an extremely important part of our government, especially locally," Chaffins said. "It can mean more funding for programs or equipment, grant money, new business, and even effect healthcare. But, everyone must be counted."
The sheriff reminded residents that census officials will only ask for the number of people in the household, their names, ages, and ethnic origin.
He said census takers will not ask for your social security number or any banking or other personal information, but if they do, Chaffins said, "Take note of their badge I.D. and send them down the road," but otherwise, "Please show courtesy to our census workers."
By Ken Howlett, News Director
Contact Ken at ken@k105.com