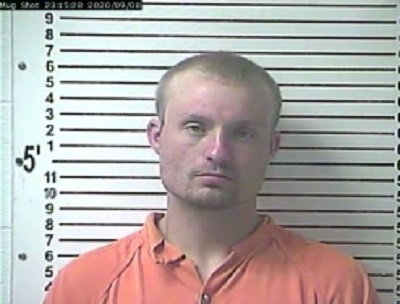 An Eastview man was arrested Tues­day after fleeing police on a motorcycle.
Steven Kolley, 29, fled the Hardin County Sheriff's Office and Kentucky State Police at 10:30 Tuesday night at Love's Travel Center where officers saw him riding with no taillight, according to a report by The News-Enterprise. Upon approaching Kolley, police asked him to step away from the motorcycle, but he fled after police tried to tase him.
Speeds reached over 80 miles per hour as Kolley fled east on the Western Kentucky Parkway.
The chase ended when Kolley, a felon, stopped near the intersection of St. John Road and Long Grove Road, in Elizabethtown. During a search of his saddle bag, authorities found methamphetamine, a handgun, marijuana dabs, and drug paraphernalia.
Kolley was arrested and charged with first-degree wanton endangerment of a police officer, first-degree wanton endangerment, tampering with physical evidence, fleeing or evading police, possession of a handgun by a convicted felon, and trafficking in marijuana along with several moving and non-moving violations. He was also served with an arrest warrant.
He was lodged in the Hardin County Detention Center on a $15,000 cash bond.
By Ken Howlett, News Director
Contact Ken at ken@k105.com