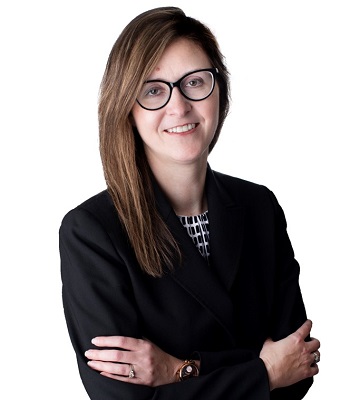 Twin Lakes Regional Medical Center (TLRMC) has announced that a former chief financial officer at the hospital has been named the new CEO.
Owensboro Health and Twin Lakes Regional Medical Center, nearing the completion of an affiliation agreement, have selected Ashley Herrington to become TLRMC's top administrator later this year. Herrington, the former Chief Financial Officer at TLRMC, will replace outgoing CEO Wayne Meriwether, who announced in July that he plans to retire in the fall after the affiliation with Owensboro Health becomes official.
Herrington served as the CFO at TLRMC under Meriwether from June 2017 to October 2019, where she managed the financial operations of the hospital. Most recently, Herrington served in financial administration at Princeton Baptist Medical Center, a 505-bed hospital in Birmingham, Alabama.
Herrington's extensive experience as a healthcare executive includes service line expansion, revenue cycle improvement, electronic health record adoption, and compliance program development.
"Ashley's familiarity with TLRMC will be a great asset to the health system," said Greg Strahan, President and CEO of Owensboro Health. "She is an accomplished healthcare leader with the experience and dedication necessary to build upon the success of TLRMC. Her deep understanding of community hospital dynamics, as well as the needs of patients and physicians will continue to help us deliver the highest quality care to our patients."
Meriwether also praised Herrington, saying no one is more qualified to lead TLRMC.
"With her leadership skills, healthcare experience and knowledge of our organization there is no one more qualified to lead us through the Owensboro Health transition and beyond than Ashley Herrington," Meriwether said. "I couldn't be more pleased with Ashley rejoining our team as my replacement. With Ashley at the helm and Owensboro Health as our future partner I am excited to see what the future of healthcare holds for Grayson County and surrounding areas."
Herrington is expected to start with Owensboro Health in late-September and will spend several weeks working with Meriwether in preparation for her new role.
"It is an honor to succeed Wayne Meriwether and partner with the highly qualified physicians, medical staff and team members at Twin Lakes Regional Medical Center during this exciting time in our history," she said. "Joining a larger health system gives us new opportunities to expand and strengthen our mission. I look forward to supporting the work our team has already done to ensure quality healthcare for the Twin Lakes region and continue our status as a vital economic engine in the community."
Trevor Ray, TLRMC Board Chairman, said Herrington helped streamline and grow the hospital's operations in her former role.
"Ashley served as CFO during a critical time in healthcare, and for TLRMC in particular," Ray said. "As part of our administrative team, Ashley helped update, streamline, and grow the operations of healthcare delivery for our community. Our board is very happy to have Ashley working with Wayne and Owensboro during this transition and leading us forward."
Ashley, her husband Jason and their five children will join the Leitchfield community upon her transition to her new role.
In April, TLRMC announced plans to become the third hospital in the Owensboro Health system. Since then, the two systems have been working toward a final agreement, which is expected this fall.
By Ken Howlett, News Director
Contact Ken at ken@k105.com