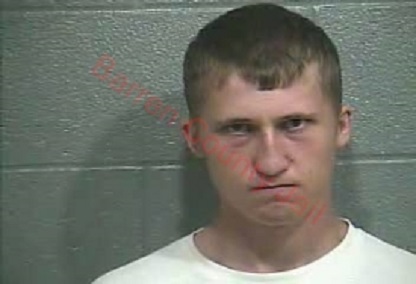 A Glasgow man has been arrested after police located approximately $150,000 in marijuana products following a traffic stop for careless driving.
Last week, the Barren River Drug Task Force and Glasgow Police Department conducted a traffic stop on a 2010 white Dodge SUV, being driven by 21-year-old Henry W. Harris, on Veterans Outer Loop in Glasgow.
Police said during the investigation, Harris admitted that he had just picked up a package at a U.S. Post Office that contained marijuana and marijuana products. Further investigation revealed the package also contained processed marijuana, THC gummy edibles, vapes, and marijuana wax, according to police. The package weighed 40 pounds.
Harris then told police he had additional, related items at his residence and a storage unit in Glasgow.
During a search of those properties, detectives recovered over 6.5 pounds of processed marijuana, over 2,300 THC gummy edibles, 550 marijuana wax canisters, over 480 THC vape cartridges, and cash.
Police said the estimated street value of the drugs is about $150,000.
Harris was arrested and charged with trafficking in marijuana (over five pounds), possession of marijuana, possession of drug paraphernalia, and careless driving.
He was lodged in the Barren County Detention on a $5,000 cash bond.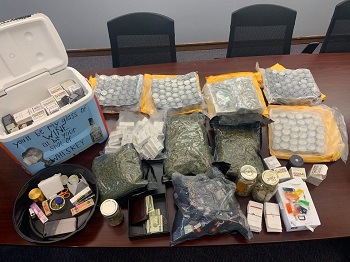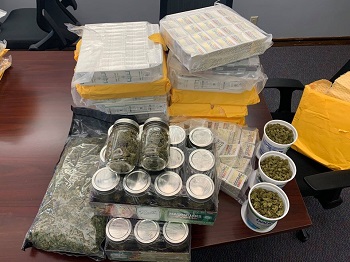 By Ken Howlett, News Director
Contact Ken at ken@k105.com