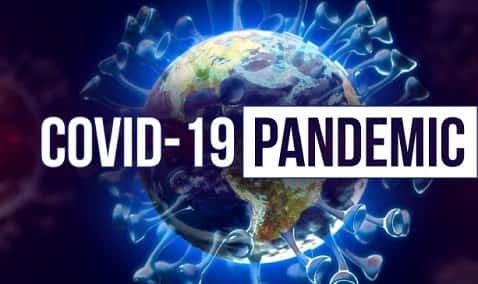 After 2,205 new coronavirus (COVID-19) cases were reported over the weekend, Gov. Andy Beshear announced Monday that 342 new cases of the virus were confirmed in Kentucky since Sunday afternoon.
The new cases increase the state's COVID-19 victim count to 57,282.
Officials said 53 of the cases are children 18 and younger, with 12 of those 53 children five-years-old and younger. The youngest new case is a one-month-old baby from Russell County.
Kentucky rolling seven-day positivity remained steady at 4.17 percent after checking in at 4.14 percent on Sunday.
Beshear reported five new deaths Monday, raising the commonwealth's death toll to 1,065 (1.9 percent fatality rate).
The deaths reported Monday include a 71-year-old woman from Christian County; two men, ages 77 and 80, from Fayette County; an 82-year-old woman from Pulaski County; and a 49-year-old man from Shelby County.
Since the onset of the pandemic, 4,905 (8.6 percent) patients have been hospitalized, with 504 people currently in a hospital. To date, 1,454 (2.5 percent) victims have undergone treatment in an ICU, with 119 patients currently in intensive care.
At least 10,918 (19.1 percent) Kentuckians have recovered from the virus, and 1,020,070 (23.2 percent of the population) COVID-19 tests have been performed in the state.
"We've now conducted over a million COVID tests in Kentucky," Beshear said. "That is pretty exciting. I remember when we didn't have COVID tests, when every day we had to tell you unless you were sick, not to get one. That is not where we are in Kentucky right now."
By Ken Howlett, News Director
Contact Ken at ken@k105.com