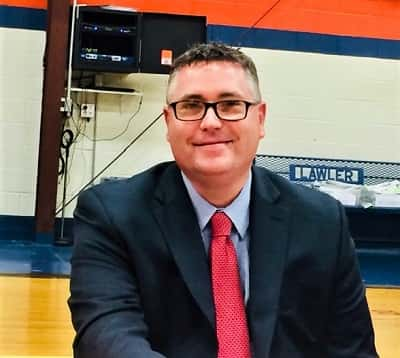 Grayson County Schools Superintendent Doug Robinson announced Monday night via a one-call to parents and guardians of students that in-person classes remain scheduled to begin on Monday, September 28.
In addition to the one-call, Robinson released a letter on the district's website describing in great detail the protocol and procedures for students' return to in-person learning. The entirety of the superintendent's letter follows:
Change is hard, and change is constant – especially this school year. We all want things to go back to normal, but in our current health climate, they will be different for some time to come. We will all need to be and stay ready for additional and potentially quick-turnaround changes as we move through this year.
I know this uncertainty is trying to say the very least. It's been a real challenge to families and students alike. Thank you for your understanding, patience and the herculean efforts you've put into walking this new path with us over the past several weeks. Please continue to bear with us as we work to educate our children and keep them, our staff and our community safe and healthy. We can and will do this – together.
At this time, Grayson County Schools looks forward to welcoming back our students for in-person classes on Monday, September 28.
All K – 12 students will return on an A/8 rotation (hybrid) schedule.
If your child was previously in the A group, they are still in the A group. If your child was initially in the B group, they are still in the B group.
Students will attend on either a Monday/Wednesday or Tuesday/Thursday schedule, and alternate Fridays. On days that students are not at school, they will be learning remotely at home.
This slightly modified schedule will allow more days for:
face-to face instruction
teacher and peer interaction
a more settled and consistent routine
In addition, smaller class sizes will allow for greater social distancing as we continue to assess, adjust and adapt our on-site processes to maximize efficiency and, always, to further enhance safety measures.
At this time, we plan for all elementary schools and Grayson County Middle School to continue on the A/8 schedule through October 30, the end of the nine-week grading period (see the calendar below).
GCHS will follow the A/8 rotation through November 24, the end of the first trimester and last day of classes prior to the Thanksgiving break (see the calendar below).
The two different dates were selected to help students and staff alike make an easier transition, hopefully back to a full-time classroom experience as a new nine-week or trimester grading period begins. We caution, however, that additional changes to our plans may be required as public health conditions change.
We want to remind everyone that the state Healthy at School guidance was recently updated to require that a mask be worn at all times except when eating or drinking or unless medically waivered. This is for all students, grades 1 – 12, and all staff. While not required for preschool and kindergarten, it will be encouraged for the health and safety of all.
Please help us return safely and stay open to in-person instruction (by doing the following):
Talk with your child about the importance of mask wearing, and help them become accustomed to the practice.
Encourage them to understand and follow social distancing practices and thorough hand hygiene, as well.
These will be critical measures as we work together to educate and maintain the health of all students and staff.
The phrase "We are GC Connected" has taken on a whole new meaning over these past six months, and never more so than now. We're all connected – by our health, by our actions, by our commitment to each other, and our community.
We've all experienced ups and downs these past few weeks, the bumps in the road, the uncertainties. And there will be more. The one certainty for all of us is that we want the best for our kids. And we want them back in school.
Please know that whether they are physically in a classroom or at home, every single person in this district is here for our students – your children. Every single person in this district is committed to serving them, to teaching them, to caring for them in all the special, individualized and extraordinary ways that educators always do.
We will continue to share factual information with you as quickly as it is available to us to share accurately. We will continue to provide updates and reminders of our safety procedures over the next two weeks.
Follow your school, follow the district. View our reopening Quick Facts and continue to stay informed by visiting graysoncountyschools.com as we count down to relaunch, this time in person on September 28.
We appreciate your patience, flexibility and support as we work to ensure our children's education, and the health and safety of our students, staff, and community.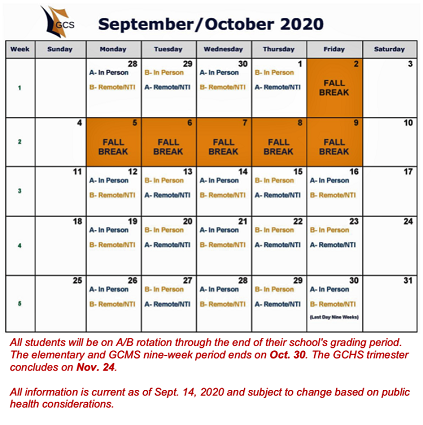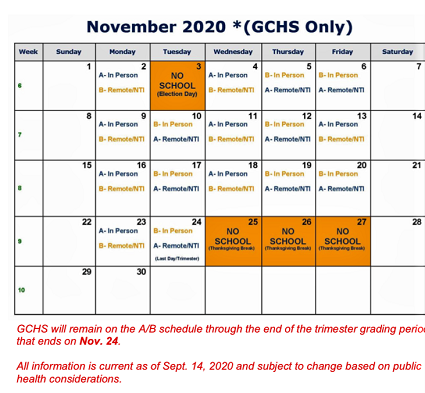 By Ken Howlett, News Director
Contact Ken at ken@k105.com