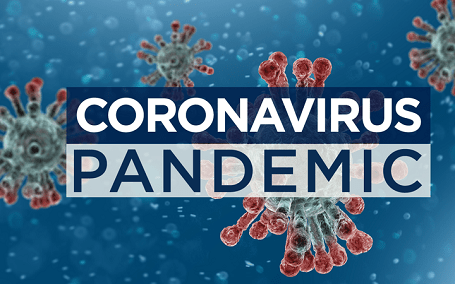 The Grayson County Health Department has released a coronavirus (COVID-19) update.
The health department said Tuesday that 26 new cases of the virus have been confirmed in the county since the agency's last update on Friday. The new cases increase Grayson County's COVID-19 victim count to 367 since the onset of the pandemic. Officials said 78 COVID-19 cases are "active." No numbers related to hospitalizations were released.
The county now has had 178 coronavirus cases confirmed over the last 40 days (4.5 per day), with 122 new cases diagnosed since August 25 (5.8 per day).
No new deaths were reported, leaving Grayson County's COVID-19 death toll at 15.
On Monday and again on Tuesday, the health department warned that the community spread of coronavirus is increasing in speed.
In a post on the agency's Facebook page, officials said, "We continue to see active cases of COVID-19 increase along with total positive cases; we are officially seeing an increase in the speed of community spread. We are seeing community spread in: workplace settings, churches, sports teams, homes/family events."
By Ken Howlett, News Director
Contact Ken at ken@k105.com