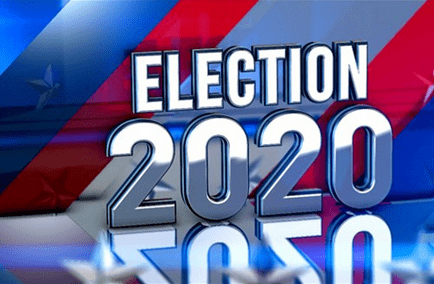 At Tuesday's Grayson County Fiscal Court meeting, Grayson County Clerk Charlotte Willis distributed and related information regarding the 2020 General Election.
Willis said the election for races from city council to president will be held much like the June 23 primary election, with both in–person and expanded absentee voting offered.
A bi-partisan election plan put forth by GOP Secretary of State Michael G. Adams and Gov. Andy Beshear set guidelines to protect the safety of voters for the November 3 General Election, Willis said.
"The change in voting procedures gives voters the option of polling in-person as close to normal as possible or by mail to alleviate personal concerns over contracting coronavirus. In-person voting will be offered for three weeks in the basement of the old courthouse on the Leitchfield Public Square during business hours (Monday through Friday from 8:00 a.m. to 4:00 p.m.)," according to Willis.
In-person voting begins Tuesday, October 13, and runs through Monday, November 2.
"In addition," Willis said, "in-person voting will be offered from 7:00 a.m. to 11:00 a.m. at the same location (the basement of the old courthouse building) on three consecutive Saturdays beginning Saturday, October 17. Please provide a photo ID."
All 22 voting locations in Grayson County will be open 6 a.m. to 6 p.m. on Election Day. But in accordance with the governor's executive orders for balloting, there will be one voting center where any registered voter in the county may vote.
That location will be at Centre on Main (425 South Main Street in Leitchfield), which will have multiple machines and ballot marking stations to allow for social distancing.
"All appropriate precautions consistent with the recommendations of the Centers for Disease Control and Prevention and the Kentucky Department for Public Health will be taken," Willis stated. "Please provide a photo ID."
For those concerned about contracting the virus, mail-in balloting will again be available to any registered voter. An online portal to request a mail-in ballot at GoVoteKy.com is now available and continues through 10:59 p.m. central time Friday, October 9.
Mail-in ballots may also be requested by contacting the county clerk's office. Mail-in ballots will be sent to only registered voters who request them. They cannot be mailed to voters until mid- to late-September.
"After October 9, mail-in ballots cannot be sent to voters without a medical emergency, so early in-person voting at that point will be the only way to avoid crowds on Election Day," Willis said. "Absentee ballots will be digitally tracked through the entire voting process by utilizing unique bar codes for each voter. Marked ballots will be secured within two envelopes to ensure the privacy of each vote until it is counted."
Completed mail-in ballots may be taken to the post office or deposited into the secure voting dropbox inside the courthouse on the third floor during regular business hours.
Ballots must be received in the dropbox by 6:00 p.m. on Election Day. If mailed, they must be postmarked by Election Day and received in the county clerk's office by 6:00 p.m. Friday, November 6.
Voters must register by the close of business Monday, October 5, to qualify for Kentucky's General Election. In Kentucky, you can register to vote or update voter registration online at GoVoteKy.com or at the county clerk's office.
Anyone interested in being a poll worker on General Election day may apply online or call the county clerk's office at 270-259-3201.
By Ken Howlett, News Director
Contact Ken at ken@k105.com