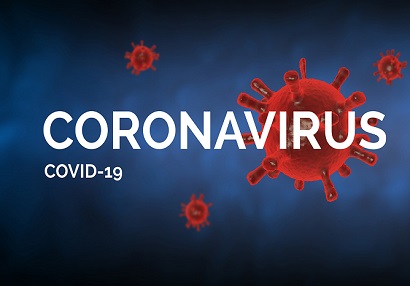 On Monday, the Grayson County Health Department (GCHD) said the community spread of coronavirus (COVID-19) is increasing in speed.
In a post on the agency's Facebook page, health officials said, "We continue to see active cases of COVID-19 increase along with total positive cases; we are officially seeing an increase in the speed of community spread. We are seeing community spread in: workplace settings, churches, sports teams, homes/family events."
The GCHD last released an update on the number of virus victims on Friday, when it was announced that 19 new cases had been confirmed since the health department's update two days earlier. Those cases raised the county's victim count to 341.
As of Friday, the county had 152 coronavirus cases confirmed over the previous 36 days (4.2 per day), with 96 new cases diagnosed since August 25 (5.6 per day). Over 200 people were in quarantine on Friday, with 56 patients in isolation and three patients hospitalized; one person was in a critical care unit, officials said.
Fifteen Grayson County residents have perished from the virus.
In response to the increased cases possibly spawning more calls and questions directed to the health department, officials answered a frequently asked question from residents concerning the need to quarantine.
Health officials said on the departments Facebook page that to determine whether someone should be quarantined, one should ask, "Have I been in direct contact with a person who tested positive for COVID-19?"
If you answer "yes," health officials say to then ask yourself, "Was I around the positive person for more than 10 minutes, with less than six feet of distance between us, with no mask on?"
If the answer is "yes" then it is possible you may be considered a direct contact and therefore asked to quarantine. Officials said at this point, more questions will be asked to ensure a quarantine is warranted, and "establish how long your quarantine will be."
"The health department may already know about your exposure by our interview with the positive person you came in contact with," officials said, "and our goal is to reach out to all positives cases and their contacts within 24 hours of receiving official confirmation of test results from the lab."
Anyone who believes they have been in direct contact with a COVID-19 positive person, and have not been contacted by the Grayson County Health Department, please call 270-259-3141.
By Ken Howlett, News Director
Contact Ken at ken@k105.com