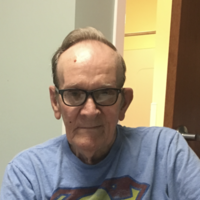 Berlin Williams, age 83, of Leitchfield, KY, passed away Thursday, (September 24, 2020) at Grayson Nursing and Rehab.
He was born on September 27, 1936 in Sulphur Wells, KY the son of the late Arthur and Anna Bell Fletcher Williams.
He was a retired custodian of the Grayson County Courthouse and the First Baptist Church who enjoyed tending to his rose garden, cleaning, and maintaining his yard.
He is survived by his brothers, J.D. Williams of Louisville, KY; a nephew, Kenny Williams and his wife, Rhonda Williams of Clarkson, KY; and a close friend, Stacie Blain of Leitchfield, KY. Several nieces and nephews also survive.
Other than his parents, he was preceded in death by his five siblings, Theodore, Clel, Loretta, Orlanta, and Arthur Williams Jr.
A graveside service will be at 11:00 a.m. on Monday, (September 28, 2020) at the Leitchfield Memory Gardens.
Visitation will be at the Dermitt Funeral Home from 5:00 p.m. to 8:00 p.m. on Sunday and from 9:00 a.m. Monday until time that the services will be moved to the Leitchfield Memory Gardens.
Online condolences can be made in the guestbook on our website at www.dermittfuneralhome.com.