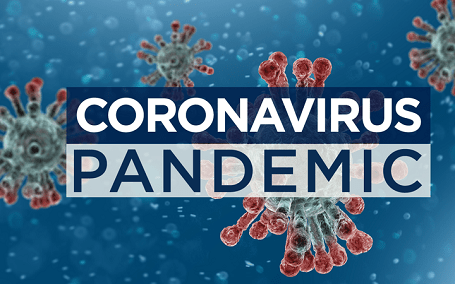 Grayson County Schools has announced three new cases of coronavirus have been diagnosed within the school system.
On Monday, school officials said two students had tested positive for the virus, one Lawler Elementary School student and one Wilkey student.
Both students last attended school on October 1, officials said.
On Tuesday, a Grayson County High School student was confirmed to have contracted the virus.
"School health professionals and staff have worked with the Grayson County Health Department to determine there are no school contacts, students or employees, that will need to quarantine at this time," school officials said.
The student last attended school "briefly" on Monday, according to officials.
Ohio Co. in the "red"
The Grayson County High School football team is slated to take on Ohio County Friday night in Hartford.
As of Tuesday, Ohio County is listed as a "red" county by the Kentucky Department for Public Health (KDPH), indicating the spread of the virus has become "critical" over the last seven days.
Ohio County, with a population of about 24,000, has had 534 COVID-19 cases since the onset of the pandemic, with 13 new cases announced on Tuesday, according to the KDPH.
Ohio County has had nine coronavirus deaths.
Grayson County Schools Superintendent Doug Robinson said he anticipates discussions with Ohio County Schools Superintendent Seth Southard as well as sports-related staff on the status of Friday night's rivalry contest.
Grayson County is a "yellow" county, according to the KDPH, indicating "community spread" of the virus. The Grayson County Health Department announced Tuesday morning that 15 new cases of the virus have been confirmed since Friday.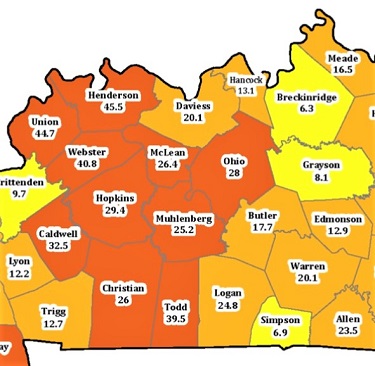 By Ken Howlett, News Director
Contact Ken at ken@k105.com