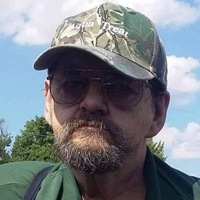 Herschel A. Dodson, Jr. (Junior) age 72, of Leitchfield, KY, passed away Sunday, (October 11, 2020) at his home.
He was born on November 11, 1947 in Peoria, Illinois the son of the late Herschel A. Dodson Sr. and Virginia Huffman Dittman.
He was a former tree trimmer and telephone contractor. He loved spending time with his family and enjoyed fishing and camping.
He is survived by two sons, Brian Dodson of Hudson, Ky and Michael Dodson of West Chester, Oh; a daughter, Sallie Basham of Caneyville, Ky; two grandsons, Jordan Dodson and Jeffrey Dodson; four granddaughters, Brittney Saltsman, Dominique Sandlin, Desirae Sandlin and Kaitlyn Dodson; six great-grandchildren, Christopher Saltsman, Isaiah Saltsman, Bentley Sandlin, Kaiden Curry, Nerriah Whobrey and Ellionna Sandlin. Also surviving are three sisters, Bonnie Steimle of Pontiac, IL, Janet Taylor of Forrest, IL and Nancy Roberts (Bob) of Leitchfield, and several nieces and nephews.
Other than his parents, he was preceded in death by an infant grandson, Garrett Lee Dodson; a brother, Marvin Dodson; a sister, Joyce Foster; two nephews, and a niece.
Cremation was requested by the family and a Celebration of Life Service will be held at a later date.
Expressions of sympathy may take the form of donations to assist with final expenses.