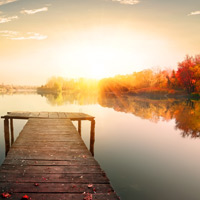 James S. Ravenscroft, age 63, of Leitchfield, KY, passed away Monday, (October 12, 2020) in Lexington.
He was born on August 3, 1957 in Coxackie, New York, the son of the late James Matthew Ravenscroft and Margaret Christine Cozzens Ravenscroft.
He retired after 40 years of service as a New York State Police Officer and also was a New York Firefighter. He moved to Florida where he was a Master Charter Fishing Guide and also worked as a security officer. He was a Sargent in the U.S. Army where he served as Crew Chief for Medivac. He enjoyed fishing, four-wheeling and the companionship of his dog. He was a devout Christian.
He is survived by his wife, Tammy Nugent Ravenscroft of Leitchfield and step-son, Tristan Nugent; daughter, Tammy Saltsman, son, Rocky Ravenscroft and his grandchildren.
Other than his parents, he was preceded in death by his uncle Thurl Ravenscroft (the voice of Tony the Tiger).
Funeral services will be at 11:00 a.m. Monday, (October 19, 2020) at Dermitt Funeral Home. Bro. Joey Decker will be officiating. Burial will be in the Sanders Cemetery.
Visitation will be at the Dermitt Funeral Home from 6:00 p.m. to 9:00 p.m. on Sunday, and from 9:00 a.m. Monday until time of service.
Online condolences can be made in the guestbook on our website at www.dermittfuneralhome.com.