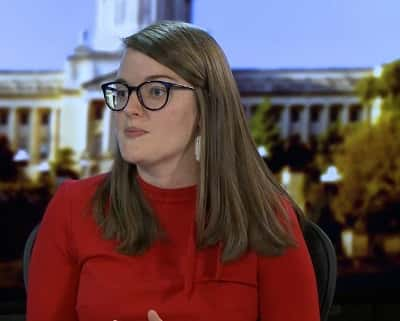 As I've mentioned before, this year's election is unlike any other in our lifetime.
We have all grown used to voting on election day, with only a small number of folks voting absentee because of vacations, work-related travel, or the inability to go to the poll because of a health issue. Like this year's Primary, the General Election will last for the next few weeks as people mail-in and drop off their absentee ballots and early in-person voting begins. However, early information from county clerks looks like more Kentuckians will choose to vote at the polls on election day.
As you have probably already heard, there are three ways to participate in the 2020 General Election this year. You can request an absentee ballot, vote in-person on Monday through Saturday from October 13 to November 2, or vote in-person on November 3.
Here is some information that might help you learn more about the process:
Absentee Voting: The deadline to request an absentee ballot has already passed. However, if you requested and received an absentee ballot, it is essential to send it back or drop it off as soon as possible.
It was reported that half a million Kentuckians requested absentee ballots, and officials say thousands of those ballots have already been returned. Absentee ballots that are mailed must be postmarked by November 3 and received by the clerk's office by November 6 to be counted. Any ballot received after November 6 will be discarded. Please send your ballot back as soon as you can to ensure that your vote will be counted. You may also drop your ballot off at a secure voting drop box.
If this is how you choose to vote, please make sure that you follow the directions and have sealed and signed where you are directed. Thousands of ballots were discarded during this year's Primary because of simple mistakes. Please double-check that you have followed the steps necessary to ensure that your absentee ballot is not rejected.
Early In-Person Voting: Beginning on Tuesday, October 13, people in every county in Kentucky initiated early in-person voting. Early in-person voting will be available in the 18th District at the following times and locations:
Grayson County Courthouse: 10 Public Square, Leitchfield, KY 42754 — Monday to Friday at 8am to 4pm CT; Saturday at 7am to 11am CT .
Hardin County Clerk's Office: 150 N. Provident Way, Elizabethtown, KY 42701 — Monday to Friday at 8am to 4pm ET;  Saturday at 7am to 11am ET.
I would encourage everyone interested in voting early in-person to do so as soon as you can. No appointment is necessary. There will likely be little to no wait time. You can stop by the voting location at your convenience and vote just like you would on Election Day.
Voting in Person on Election Day: Before I begin on how to vote in person on Election Day, I want to thank the roughly 5,000 Kentuckians who have volunteered to serve as a poll worker during this election. Your commitment to upholding our democratic values is commendable, and I thank you for stepping up when the call to action was issued.
Polls will be open from 6 a.m. to 6 p.m. local time. Many voting locations have been closed due to their inability to keep voters socially distanced and safe. However, election officials have required each county to have at least one in-person polling location. Many counties have multiple locations. Each voting location will be required to follow proper CDC guidelines, including increased sanitation and social distancing.
In Grayson County, all 22 voting locations will be open on Election Day. There will be one voting center where any registered voter in the county may vote. That location will be at the Centre on Main with multiple machines and ballot marking stations to allow for distancing.
In Hardin County, four election day voting centers will be open on election day where any registered voter in the county may vote. The following election day voting centers locations are:
North Hardin High School – Gymnasium – 801 S. Logsdon Pkwy., Radcliff
Creekside Elementary School – Gymnasium – 151 Horseshoe Bend Rd. Sonora
Lakewood Elementary School – Gymnasium – 265 Learning Place Ln. Cecilia
Hardin County Government Building – County Clerk's Office – 150 N. Provident Way, Suite 103, Elizabethtown
For more information on voting locations, please visit GoVoteKY.com or contact the Grayson County Clerk's office at 270-259-3201 or the Hardin County Clerk's office at 270-765-2171.
I am always available to discuss any issue of importance to you. I can be reached through the toll-free message line at 1-800-372-7181, and you can contact me via e-mail at Samara.Heavrin@lrc.ky.gov. You can also follow me on Facebook @KyRepSamaraHeavrin for regular updates. You can also keep track of committee meetings and potential legislation through the Kentucky legislature's website at legislature.ky.gov.
Rep. Samara Heavrin