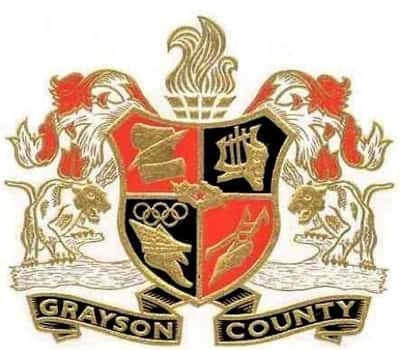 Grayson County Schools has reported one additional positive coronavirus test among the district's student body.
The district said a Grayson County High School student tested positive on Tuesday. School officials said the student last attended school on October 8, but was not on campus for the full day.
As of Wednesday, the district has nine active COVID-19 cases: Four from the high school, one from Wilkey Elementary School and four virtual learners.
Isolation vs. quarantine
The district says there may be confusion in the community concerning the difference in "isolation" and "quarantine," and earlier this week posted information, provided by the Grayson County Health Department, on both.
Isolation is when a person tests positive for the virus. They are required to isolate at home for a period of time to contain the spread of the virus.
Quarantine is when a person has been exposed to someone who has tested positive. They are quarantined at home for a period of time to ensure that they do not become positive and infect others.
Currently in the school system, there are 113 students/staff members who are quarantined, with 42 (36 students, six staff) of those quarantined due to a "school-related contact," and 71 (68 students, 3 staff) quarantined because of a "household or close contact" unrelated to the school district.
To put into context the number of coronavirus cases and quarantines arising from schools in Grayson County — There are about 4,000 students and 600 staff members in the Grayson County School District.
By Ken Howlett, News Director
Contact Ken at ken@k105.com