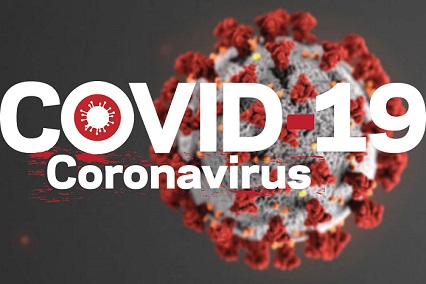 Gov. Andy Beshear on Friday announced 1,457 new cases of coronavirus were confirmed in Kentucky over the previous 24 hours.
The new cases increase the state's COVID-19 victim count to 93,748.
The counties recording the most COVID-19 cases on Friday were Jefferson (312), Fayette (112), Warren (60), Hardin (37), and Barren (35).
"This week has been a tough week, with three out of the five highest days for new COVID-19 cases," Beshear said. "This virus is everywhere. It is in your community. We need every community doing what it takes to defeat it."
Health officials reported 16 new deaths, increasing the state's death toll to 1,396 (1.5 percent fatality rate). Kentucky has now had 100 virus-related deaths reported since last Friday (14.3 per day), and 79 since Monday (19.8 per day).
The victims lost to the virus on Friday include a 69-year-old woman from Boyd County; two women, ages 77 and 84, from Daviess County; a 71-year-old woman from Fayette County; three women, ages 84, 101 and 102, and three men, ages 73, 76 and 84, from Jefferson County; a 64-year-old man from Knott County; an 87-year-old woman from Lee County; an 84-year-old woman from Leslie County; a 75-year-old woman from Logan County; an 86-year-old woman from Marshall County; and an 80-year-old man from Todd County.
The rolling seven-day positivity rate rose slightly from Thursday's 5.30 to 5.34 percent on Friday.
Hospitalization numbers continue to steadily rise, as 819 patients are currently in a hospital, up 19 from Thursday. Officials said 205 people are being treated in intensive care, down nine from Thursday, with 97 patients on a ventilator, down eight from Thursday.
Since the onset of the pandemic, 6,816 (7.3 percent) people have been hospitalized, with 1,669 (1.8 percent) patients admitted to an ICU.
At least 17,722 (18.9 percent) Kentuckians have recovered from the virus, and 1,887,520 COVID-19 tests have been administered in the state.
By Ken Howlett, News Director
Contact Ken at ken@k105.com