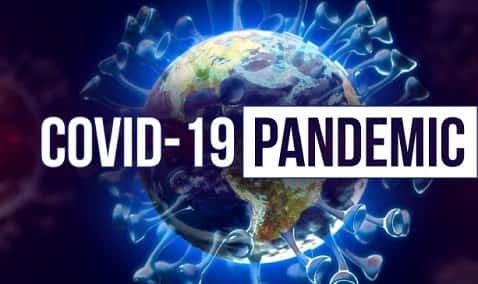 On Saturday, Gov. Andy Beshear announced 1,738 new cases of coronavirus were confirmed in Kentucky since Friday afternoon, the most cases reported in one day since the beginning of the pandemic.
The new cases increase the state's COVID-19 victim count to 95,480.
The counties recording the most COVID-19 cases on Saturday were Jefferson (390), Fayette (86), Elliott (74), Shelby (63), and Kenton (57).
The number of case reported on Saturday are "in a word, frightening," Beshear said. "This is exploding all over the country. Yesterday was the highest amount of cases ever reported in a single day in the United States. We've got to do better, and on Monday we'll be talking about new recommendations to counties that are in the red. We've got to tamp down these cases. The more cases, the more people that end up in the hospital and the more people die."
As of Saturday, 51 of Kentucky's 120 counties are in the "red," indicating a "critical" spread of the virus. Among bordering and nearby counties, Hart, Hardin, Meade, and Edmonson are all in the "red," with Hart County experiencing the highest rate of occurrence in the commonwealth over the last seven days (78.1 cases per 100,000 population).
Grayson County, over the last week, has had 24.9 cases per 100,000, only one-tenth short of being considered a "red" county.
Health officials reported eight new deaths, increasing the state's death toll to 1,404 (1.5 percent fatality rate). Kentucky has now had 108 virus-related deaths reported since Friday, October 16, and 87 since Monday.
The deaths reported Saturday include a 69-year-old woman from Lee County; a 70-year-old man from Lincoln County; a 71-year-old man from Jessamine County; a 89-year-old man from Jessamine County; an 86-year-old man from Greenup County; an 89-year-old man from Henderson County; a 71-year-old man from Jefferson County and a 79-year-old man from Harlan.
The rolling seven-day positivity rate took a significant jump from Friday's 5.34 percent to 5.63 percent on Saturday. Hospitalization numbers continue to steadily rise, as well, as 840 patients are currently in a hospital, up 21 from Friday. Officials said 208 people are being treated in intensive care, up three from Saturday, with 107 patients on a ventilator, up 10 from Friday.
Since the onset of the pandemic, 6,865 (7.2 percent) people have been hospitalized, with 1,681 (1.8 percent) patients admitted to an ICU.
At least 17,723 (18.6 percent) Kentuckians have recovered from the virus, and 1,910,888 COVID-19 tests have been administered in the state.
By Ken Howlett, News Director
Contact Ken at ken@k105.com