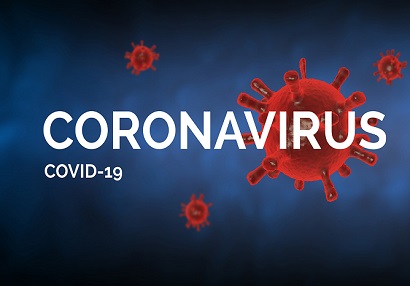 On Sunday, Gov. Andy Beshear reported 1,462 new cases of coronavirus were confirmed over the previous 24 hours, the most new cases reported on a Sunday.
Those cases raise the week's total of new cases to a record-high 9,335 (about 1,700 more than the previous high week recorded October 5 through 11), and increases the state's COVID-19 victim count to 96,942.
The counties with the most new cases on Sunday are Jefferson (379), Elliott (137), Kenton (53), Fayette (40), Warren (37), Bullitt (36) and Shelby (35).
"Since March 6, Kentuckians have been fighting COVID-19, yet we are facing the highest number of cases ever reported on a Sunday, and the highest week of new cases; we must do better," Beshear said. "We all know the steps we need to take to stop the spread of this virus – wear a facial covering, wash your hands, stay six feet apart and limit gatherings and travel – let's all do these simple things to protect each other."
Officials reported three new deaths on Sunday, including a 74-year-old Grayson County woman, a death the Grayson County Health Department reported on Friday. The other new deaths are an 87-year-old woman from Fayette County and an 83-year-old Spencer County man.
The three new deaths raise the state's COVID-19 death toll to 1,407 (1.5 percent fatality rate).
Hospitalizations continue to steadily rise, as 841 patients are currently in a hospital, up one from Saturday. Officials said 231 people are being treated in intensive care, up an alarming 23 from Saturday, with 106 patients on a ventilator, down one from Saturday.
As of Saturday, since the onset of the pandemic, 6,865 (7.2 percent) people have been hospitalized, with 1,681 (1.8 percent) patients admitted to an ICU.
No positivity rate information is released on Sundays, but as of Saturday, the rolling seven-day rate stood at 5.63 percent, as it rose steadily throughout the week.
"Red" counties
Fifty-three of Kentucky's counties are currently in the "red," according to the Kentucky Department for Public Health, indicating a "critical" spread of the virus. Bordering counties in the "red" include Hardin, Edmonson and Hart, with nearby Meade and Hancock counties also in the "red."
Hart County, by a wide margin, is the hottest coronavirus spot in the state, as the county has had 85.6 cases of the virus per 100,000 population over the past seven days. Martin County, in far eastern Kentucky, has the second highest rate of occurrence over the past week with 71.5 cases per 100,000.
Beshear said on Saturday that he will talk Monday about new recommendations to counties that are in the "red."
By Ken Howlett, News Director
Contact Ken at ken@k105.com