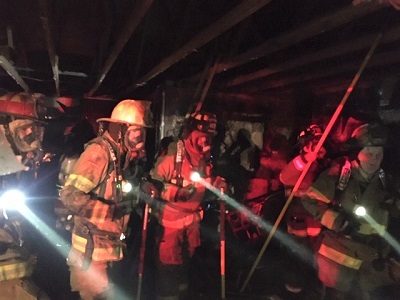 State fire investigators have been notified after a "very suspicious" house fire on Anneta Road.
Saturday morning at approximately 3:00, the Anneta and Leitchfield Fire Departments and Grayson County Deputy Jason Luedke responded to the blaze at 7734 Anneta Road.
Firefighters had the fire under control within minutes of arriving, containing the blaze to the front portion of the home and attic area. The fire, which appears to have started in a wall heater in the living room, was described as "very suspicious" by Leitchfield Fire Chief Tim Duvall, who notified the State Fire Marshal's office.
The elderly woman who lived at the residence passed away earlier in the week, officials said, but someone else continued to live at the residence, but was not at home when firefighters arrived.
Firefighters cleared the scene at 4:20 Saturday morning. A few hours later, though, the fire either reignited on its own (which is not highly unusual), or was reignited by someone, essentially destroying the remainder of the brick home, as well as a vehicle parked nearby.
No injuries were reported and the investigation continues.
(Headline photo: Firefighters, including LFD Chief Tim Duvall seen on the far right, examine a wall heater in the living room of the residence)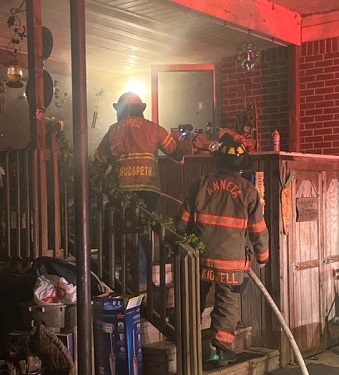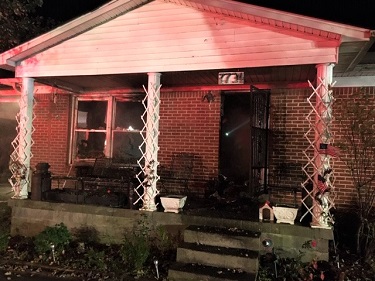 By Ken Howlett, News Director
Contact Ken at ken@k105.com