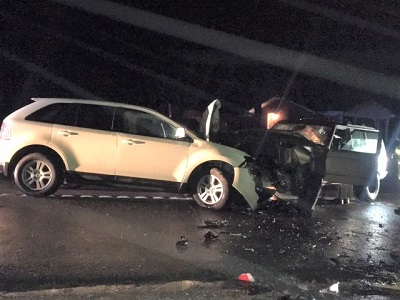 Three people have been injured in a head-on collision on Anneta Road.
Thursday night at approximately 8:50, Grayson County Deputy Jason Luedke, the Anneta Fire Department and EMS responded to the 6700 block of Anneta Road after a Jeep Cherokee, being driven by 37-year-old Jason Lee, of Grayson County, struck a Ford Edge, being driven by 36-year-old Alex Lashley, also of Grayson County, head-on in a curve.
Based on marks at the scene, the northbound Jeep, for unknown reasons, entered several feet into the southbound lane of the rain-soaked roadway and struck the Edge squarely on the front of the vehicle.
Lashley, Lee and a passenger in the Ford were transported to Twin Lakes Regional Medical Center by EMS with non-life threatening injuries.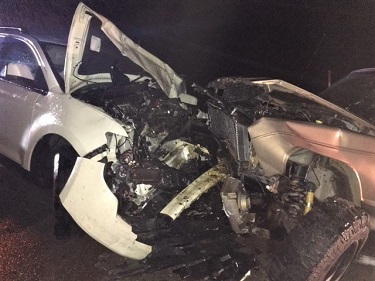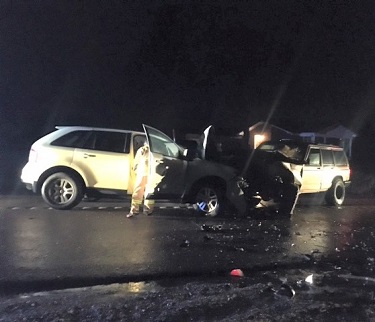 By Ken Howlett, News Director
Contact Ken at ken@k105.com