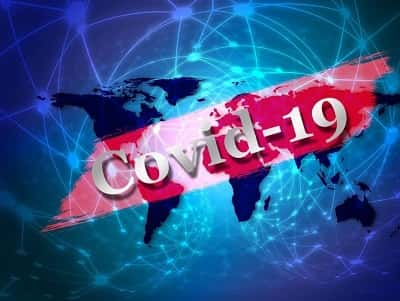 On Thursday, Gov. Andy Beshear reported 1,821 new cases of coronavirus were confirmed in Kentucky over the previous 24 hours, the third highest number of cases reported in a single day.
The new cases raise the state's COVID-19 victim count to 103,305.
The counties reporting the most cases on Thursday were Jefferson (331), Fayette (127), Hardin (65), Kenton (59), Warren (47), Christian (44), and Nelson (42).
This week, an average of 1,606 new cases per day have been reported — Omit Monday's 953 cases (Mondays represent a lag in reporting of new cases), and Kentucky has averaged 1,823 new cases per day.
Officials reported 19 deaths on Thursday, raising the state's coronavirus death toll to 1,461 (1.4 percent fatality rate). There have now been 51 COVID-19-related deaths over the last three days (17 per day).
Those reported lost to the virus on Thursday include a 68-year-old man from Adair County; a 75-year-old man from Calloway County; a 93-year-old man from Casey County; an 81-year-old man from Daviess County; a 65-year-old man from Fayette County; two women, ages 83 and 88, and two men, ages 88 and 90, from Jefferson County; a 73-year-old man from Jessamine County; a 72-year-old man from Lee County; a 61-year-old woman from McLean County; an 80-year-old woman from Meade County; a 71-year-old man from Muhlenberg County; a 68-year-old woman from Rowan County; a 58-year-old man from Russell County; a 68-year-old woman from Shelby County; an 87-year-old woman from Warren County; and an 89-year-old woman from Whitley County.
The rolling seven-day positivity rate, inching steadily upward for more than a week, dropped slightly from 6.07 percent on Wednesday to 6.04 percent Thursday.
Hospitalizations took a significant jump on Thursday, as 969 patients are currently in a hospital (up 15.3 percent since Monday), 42 more patients than Wednesday, and the most hospitalizations recorded since the beginning of the pandemic. Intensive care patients dropped to 234 from Wednesday's 235, and officials said 120 patients are on ventilators, up 10 from Wednesday.
Since the onset of the pandemic, 7,069 (6.8 percent) people have been hospitalized, with 1,710 (1.7 percent) patients treated in ICUs.
At least 18,277 (17.7 percent) Kentuckians have recovered from the virus, and 1,987,572 coronavirus tests have been administered in the state.
By Ken Howlett, News Director
Contact Ken at ken@k105.com