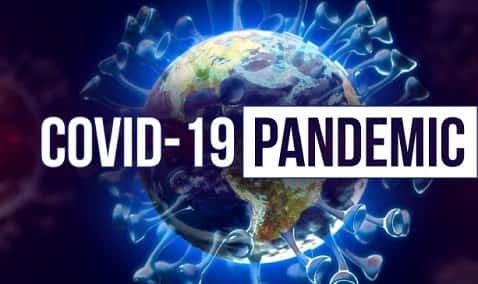 On Saturday, Gov. Andy Beshear reported 3,303 new cases of coronavirus were confirmed in Kentucky over the previous 24 hours, for the second day in a row the most cases of the virus reported in a single day. Over the last two days, officials have reported 6,476 new cases of the virus.
The new cases increase the state's COVID-19 victim count to 136,137.
The counties reporting the most cases on Saturday were Jefferson (668), Fayette (231), Hardin (133), Lee (178), Hardin (113), Boone (100), McCracken (80), Kenton (76), Daviess (66), Nelson (65), and Warren (63).
Officials reported 11 deaths, raising Kentucky's coronavirus death toll to 1,658 (1.2 percent fatality rate). There have now been 248 COVID-19-related deaths in commonwealth over the last 19 days (13.1 per day).
Those reported lost to the virus on Saturday include a 90-year-old woman and 94-year-old man from Fayette County; a 72-year-old man and 93-year-old man from Jessamine County; a 70-year-old man from Kenton County; a 65-year-old man from Knott County; a 79-year-old woman from Lee County; a 69-year-old man from Lewis County; an 88-year-old man from McLean County; a 91-year-old woman from Perry County; and a 90-year-old woman from Wolfe County.
The rolling seven-day positivity rate continues to climb to dangerous levels, as the metric checked in at 8.95 percent, up from Friday's 8.68 percent.
"This week, we've had our highest positivity rates, our highest daily reported case counts and are on track to set yet another unfortunate milestone – another highest week," said Dr. Steven Stack, Commissioner of the Kentucky Department for Public Health. "We have had some frightening setbacks lately and the outlook is grim. I urge all Kentuckians to protect themselves and others by wearing a mask, watching your space and washing your hands. While we wait for a coronavirus vaccine, we should all be getting the flu vaccine."
Hospitalizations rose by 20 patients to 1,378 on Saturday, as the number of patients hospitalized has risen by 340 patients in the last five days (68 per day). Intensive care patients increased by one to 308, while victims on ventilators rose by 20 to 167.
Since the onset of the pandemic, 8,783 (6.5 percent) patients have been treated in a hospital, with 2,222 (1.6 percent) people admitted to ICUs.
At least 24,329 (18 percent) Kentuckians have recovered from the virus, and 2,371,904 COVID-19 tests have been administered in the state. 
By Ken Howlett, News Director
Contact Ken at ken@k105.com