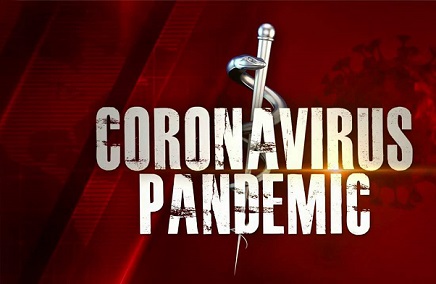 Gov. Andy Beshear on Sunday reported 1,499 new cases of coronavirus were confirmed in Kentucky over the previous 24 hours, the most cases ever announced on a Sunday.
The announcement set the record-setting week's total at 16,832 new cases, and increase the state's COVID-19 victim count to 137,586.
"Coronavirus is present in every corner of the commonwealth and it's spreading at a truly alarming rate," Beshear said. "This is not a drill; this is a health emergency that we all need to take seriously. Let's come together as Team Kentucky to defeat this virus."
Officials reported three deaths on Sunday, raising the commonwealth's coronavirus death toll to 1,669 (1.2 percent fatality rate). There have now been 251 coronavirus-related deaths in Kentucky over the last 20 days (12.6 per day). In the week ending Sunday, 96 people died after battling COVID-19, nearly 14 per day.
Those reported lost to the virus on Sunday include a 93-year-old woman from Fayette County, and an 84-year-old woman and an 85-year-old man from Oldham County.
The rolling seven-day positivity rate fell for the first time in a week to 8.88 percent after checking in at 8.95 percent on Saturday.
Hospitalizations rose by five patients to 1,383 on Saturday, as the number of patients hospitalized has risen by 345 patients in the last six days (57.5 per day). Intensive care patients increased by 22 to 330, while victims on ventilators fell to 156 from Saturday's 167.
By Ken Howlett, News Director
Contact Ken at ken@k105.com