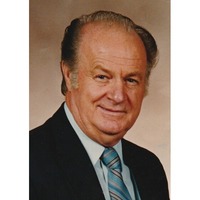 Curtis Lee Reams, age 85, of Leitchfield, KY, passed away Sunday, (November 15, 2020) at Springview Nursing and Rehab.
He was born on October 24, 1935 in Cub Run, KY, the son of the late Walter Lee and Mary Elizabeth Smith Reams.
He was a farmer who enjoyed gardening and was a member of the Oak Grove Missionary Baptist Church.
He is survived by his sons, Gerald Reams (Susan), Timothy Lee Reams, and Walt Reams (Lesa); 12 grandchildren; nine great-grandchildren; a sister, Doris Flowers.
Other than his parents, he was preceded in death by his wife, Winnie Powell Reams; a daughter-in-law, Julie Burke Reams; three brothers, Hershell, Lester and Chestene Reams, and two sisters, Lavill Wilson and Geneva Thompson.
Funeral services will be at 11:00 a.m. Thursday, (November 19, 2020) at the Dermitt Funeral Home in Leitchfield. Burial will be in the Broadford Cemetery.
Visitation will be at the Dermitt Funeral Home from 2:00 p.m. to 8:00 p.m. on Wednesday and from 9:00 a.m. Thursday until time of services.