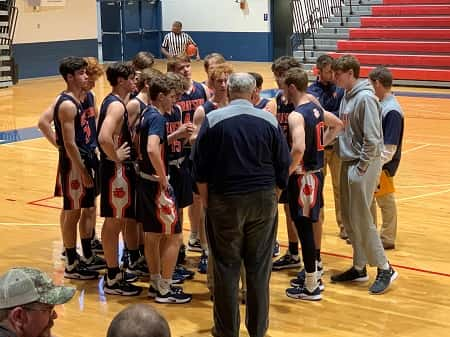 The Kentucky High School Athletic Association (KHSAA) is delaying the start of winter sports until January 4th.
Originally, teams were scheduled to begin play on Monday, November 24th, but Wednesday's board of control meeting has pushed that date back due to a rise in COVID-19 cases across the commonwealth.
KHSAA commissioner Julian Tackett said, during the meeting, that he "can't in clear conscience tell schools to play games on this Monday."
Tackett pushed for a plan that would have lengthened the basketball season to 14-weeks and set the state tournament for a late April/early May start time. After discussion, the board voted to go against that plan and instead shorten the basketball season to keep the Sweet 16 in March.
Board member Reed Adkins, from Pikeville, was one that spearheaded the official decision. He wanted to make sure that overlap was limited as much as possible between winter and spring sports.
With that plan approved, the final regular-season game will be scheduled for February 26th. For postseason play, the district tournament is now slated for March 1st with the regional tournament on March 8th. Dates for the Sweet 16 will be officially decided at the December special called meeting after Tackett talks with Rupp Arena about open dates.
Other plans that were discussed included only postponing the start to winter sports to December 14th, but Tackett did not recommend that as "it would be a blatant in your face decision to the state."
In addition, the KHSAA announced that the Kentucky Department of Public Health has recommended that attendance for winter sports be set at 15% of capacity.
The board also voted to not make any changes to the first three rounds of the football playoffs that are slated to begin on Friday. Grayson County will travel to Graves County for a 7:00 pm kickoff. You will be able to listen to that game on K105 and watch via K105 Digital Productions.
The KHSAA will meet next during the December 10th special called meeting at 8:30 am CT.
By Sam Gormley, Play-By-Play Announcer/Local Sports
Reach Sam at sam@k105.com