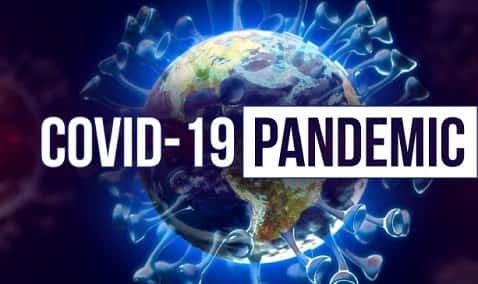 On Friday, and for the sixth time in November, Gov. Andy Beshear reported a record-high number of newly confirmed coronavirus cases in Kentucky, as the governor announced 3,825 new cases have been diagnosed over the previous 24 hours.
The new cases increase the state's COVID-19 victim count to 152,206.
"This is exponential growth," Beshear said. "It is shattering records over and over until we stop it. That's why we are taking action – we have to. We've got more than 10,000 students quarantined right now just based on the last two weeks alone. We've got to do so much better … Remember, your decisions are going to be what determines how many people live or die. Do your part."
Officials reported 20 deaths, raising the commonwealth's coronavirus death toll to 1,762 (1.2 percent fatality rate), and giving the state 101 COVID-19-related deaths since Monday.
Those reported lost to the virus on Friday include a 74-year-old woman and a 68-year-old man from Boone County; a 54-year-old man from Boyd County; an 88-year-old woman from Campbell County; two 85-year-old men from Fayette County; two women, ages 74 and 90, and an 82-year-old man from Hardin County; four women, ages 69, 86, 87 and 91, and two men, ages 80 and 92, from Jefferson County; a 77-year-old woman from Johnson County; a 93-year-old woman from Marshall County; a 93-year-old man from Nelson County; a 71-year-old man from Pike County; and a 72-year-old woman from Washington County.
The rolling seven-day positivity rate, for the fourth consecutive day, topped nine percent, as the metric checked in at 9.15 percent on Friday.
Hospitalizations fell by six patients to 1,544, and intensive care patients rose by eight to 366. Victims on ventilators fell by 11 to 188.
Since the onset of the pandemic, 9,286 (6.1 percent) people have been hospitalized, with 2,320 (1.5 percent) patients treated in intensive care.
At least 25,728 (16.9 percent) Kentuckians have recovered from the virus, and 2,551,187 COVID-19 tests have been administered in the state.
By Ken Howlett, News Director
Contact Ken at ken@k105.com