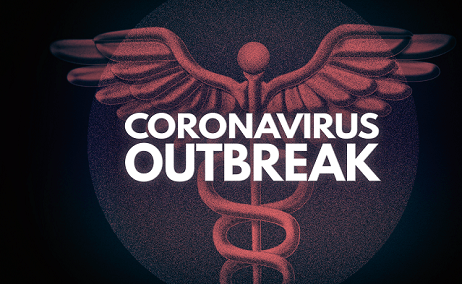 As Grayson County has experienced a surge in coronavirus cases during October and November, Grayson County Health Department (GCHD) Director Josh Embry has released information regarding the primary sources of the spread of the virus.
Embry said the information was provided by the GCHD's contact tracers and covers the causes of the first 225 cases confirmed during November.
When contact tracers are able to determine the source of an individual's infection, the most frequent causes are "extended family and friends," according to officials, with the second most common source being the workplace.
The third most frequent cause for contracting COVID-19 is "church" and church-related activities. Following "church," "healthcare," which Embry said are "frontline workers," is listed as the fourth most common source of the spread.
Embry said "School" and "Sports" are the fifth and sixth most prevalent reasons why Grayson County residents contract coronavirus.
While no percentages were released, the pie chart seen below indicates that frequently contact tracers are unable to determine where the victim became infected or who infected the victim.
In its latest update on Tuesday, the health department reported 45 new cases of the virus were confirmed between last Friday and Tuesday.
The newly reported cases increased Grayson County's COVID-19 victim count to 797 since the onset of the pandemic (one case for every 33.9 residents).
Between October 27 and Tuesday, the county had 276 cases of the virus confirmed (13.8 per day), keeping Grayson County firmly in the "red zone," indicating a "critical" spread of the virus, according to the Kentucky Department for Public Health.
Illustrating the recent surge in cases, the 276 cases confirmed between October 27 and Tuesday represent 34.6 percent of the 797 total cases since the onset of the pandemic about eight months ago.
The GCHD said on Tuesday that 116 people were "actively sick."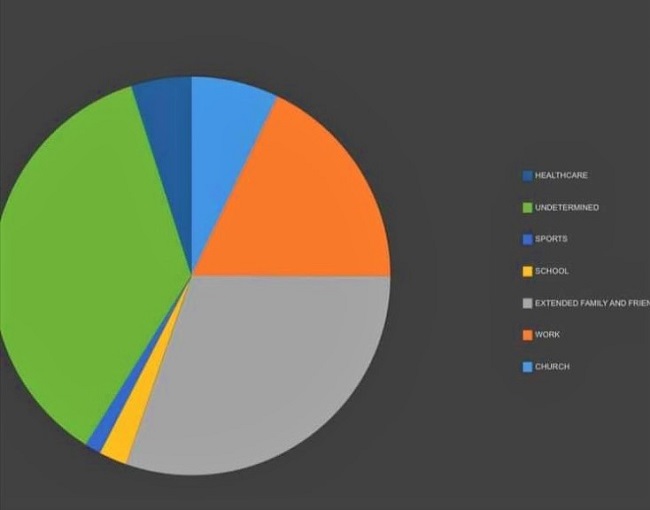 By Ken Howlett, News Director
Contact Ken at ken@k105.com