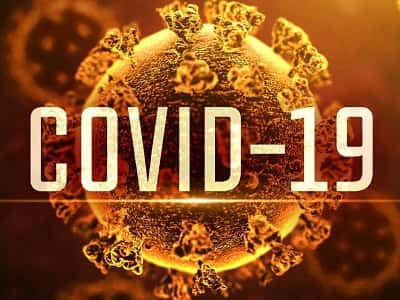 Gov. Andy Beshear reported 5,905 new cases of coronavirus were confirmed in Kentucky over the weekend, as the governor on Saturday announced 3,711 new cases, and on Sunday, Beshear reported the most cases ever announced on a Sunday with 2,194 new cases.
The new cases increase the state's COVID-19 victim count to 158,100.
The 20,577 cases reported between Nov. 16 and Sunday represent the most cases ever reported in a one week period in Kentucky.
With Thanksgiving week upon us, Beshear is urging Kentuckians to keep gatherings small, wear a mask and stay six feet apart or risk stretching healthcare organizations beyond capabilities.
"This upcoming holiday week is a special time for all of our families, and I know everyone wants to have a normal Thanksgiving after such a difficult year," Beshear said. "I wish more than anything that we could go back to normal safely, but we can't. In order to protect our only line of healthcare workers and all of our fellow Kentuckians, keep gatherings small (eight people or fewer and two households at most), wear a mask, wash your hands and stay six feet apart. If we have a major surge of COVID-19 cases after Thanksgiving, our hospitals will simply not have the capacity to give everyone the care they need. Nothing is worth that risk."
Officials reported 25 new deaths over the weekend, raising the commonwealth's coronavirus death toll to 1,787 (1.1 percent fatality rate), giving the state 75 COVID-19-related deaths over the last four days (18.8 per day).
The rolling seven-day positivity rate, for the sixth consecutive day, topped nine percent, as the metric checked in at 9.19 percent on Sunday, up slightly from Saturday's 9.14 percent.
Hospitalizations fell by 11 patients over the weekend to 1,533, while intensive care patients rose by 23 to 389. Victims on ventilators rose by 20 patients to 208.
By Ken Howlett, News Director
Contact Ken at ken@k105.com